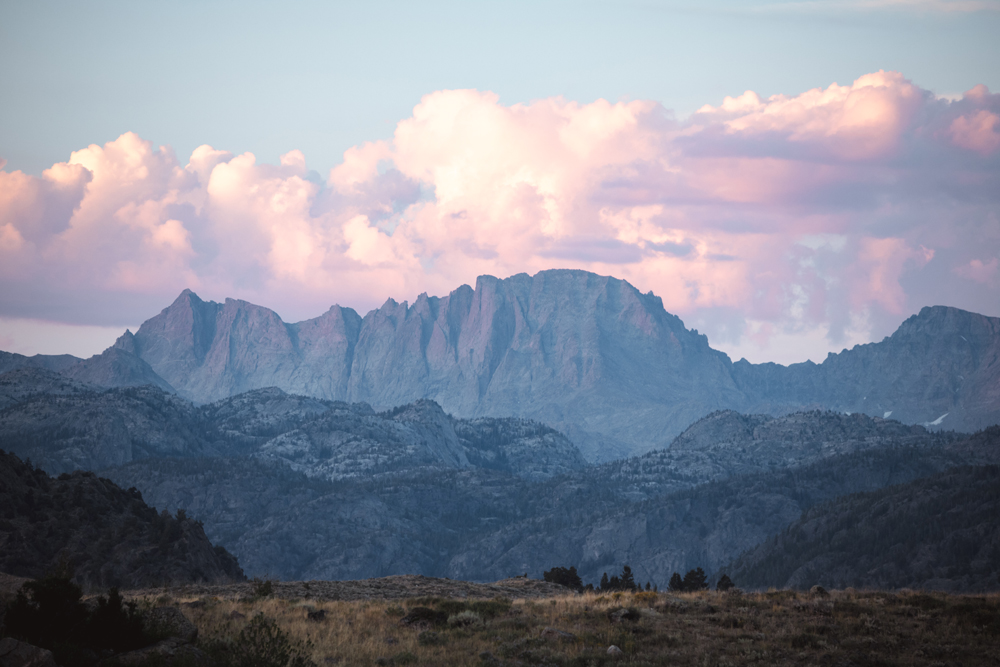 After the fiasco of trying to find a spot with workable internet in and around the Tetons (joke's on us), we moved about two hours south to Soda Lake.
The area is pretty enough for deserty Wyoming. Rolling hills sprinkled with sage bushes, a view of the Windy River range (which one day we'll hike into), beautiful sunsets and wild horses. Well semi-wild, they're left there to roam and feed and basically tend to themselves. And in the winter their job is to transport hay up in the mountains to feed the wild elk. A summary of their job by the WGFD is here, for those who want to know more.
There's also soda lake, with our own private beach. Which was really nice and scenic and perfect for the kids to play and swim…until we found the leeches. So.many.leeches. That was about when we limited beach time for the kids.
But the place still worked well for a stopover until we headed to the Rocky Mountains.