The decision to actually finally get some solar was made in one evening. We've been boondocking the last weeks and always had to leave because our batteries were drained. That hurts, especially with the campgrounds being $50 and more in this area. We do know how to conserve, but we still have to charge everything every 5-10 days, depending on the temperature (and the use of the furnace). And yes, we are slowly killing our batteries, because we don't watch the voltage or percentage of charge, we are hitting the campground when our laptops won't charge any more. That happens at about 10.9 volt. We've seen 8.something. Not good for the batteries.
Boondocking-wise we're pretty decent stocked. Big fresh water tank (100 Gallons), decent grey and black water tanks, high clearance, decent sized fridge. Our limiting factor is power (and internet, but that's another story).
And so we decided to go with solar, found a nice Cyber Monday deal, called them, picked them up, installed them. All in one day.
Our decent sized fridge filled for a week: Tetris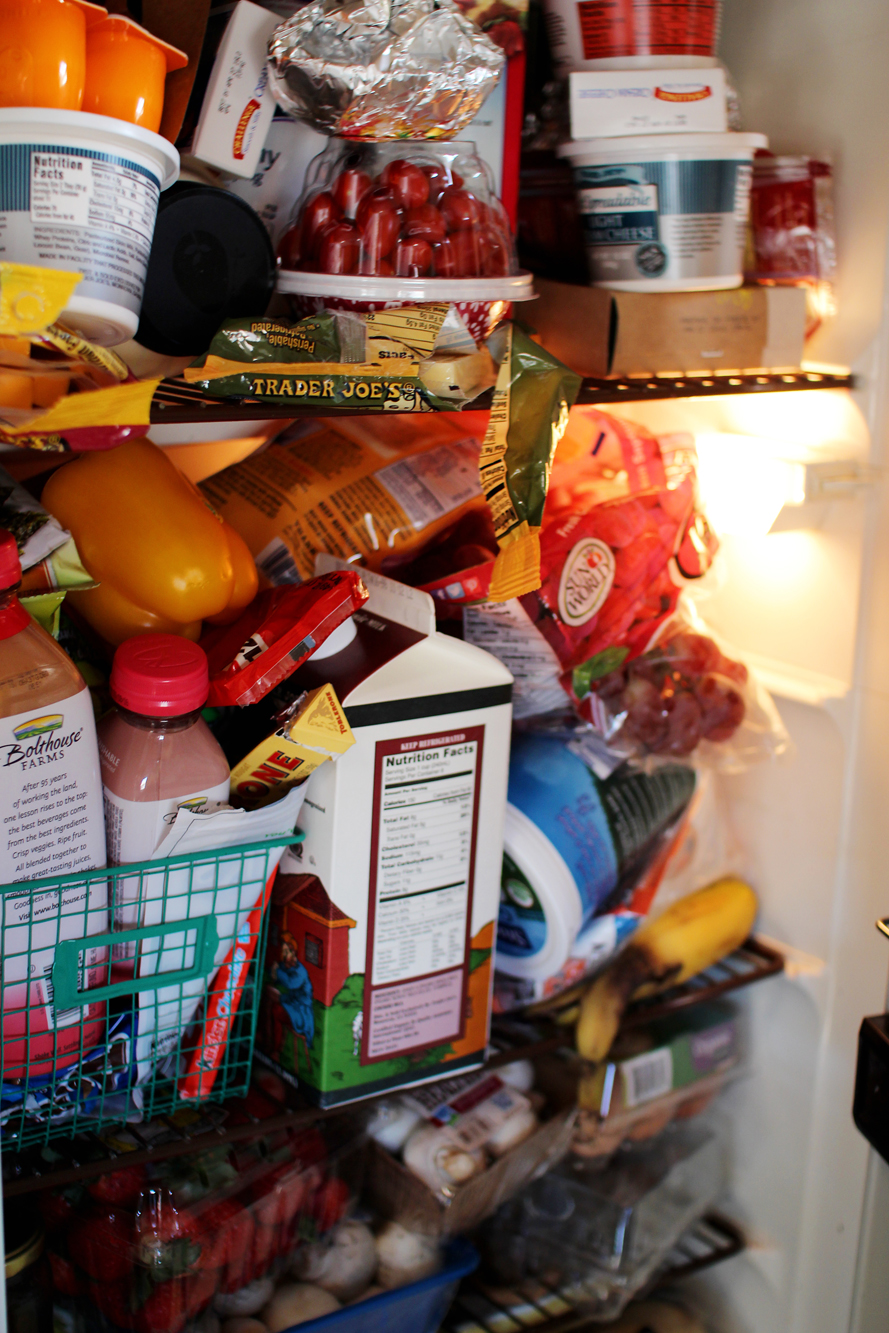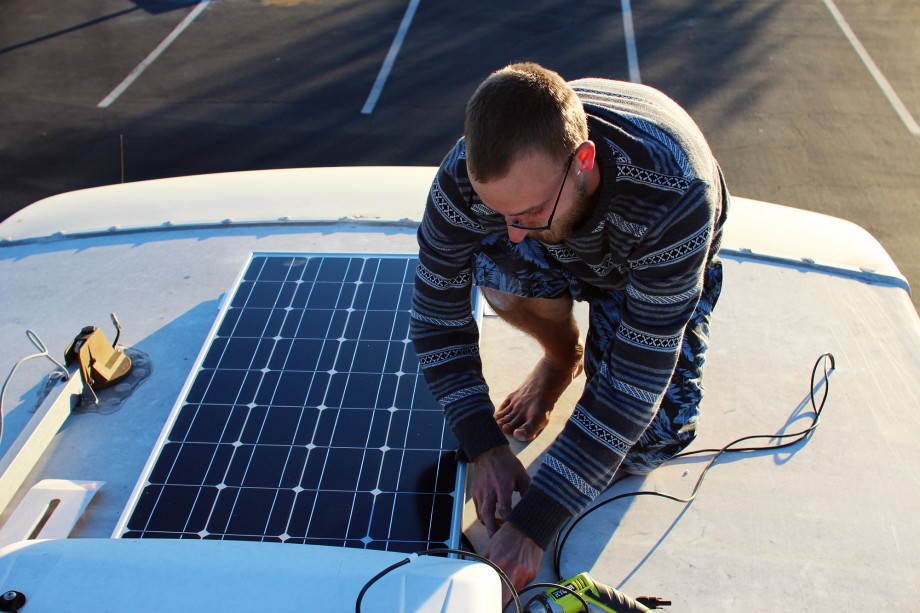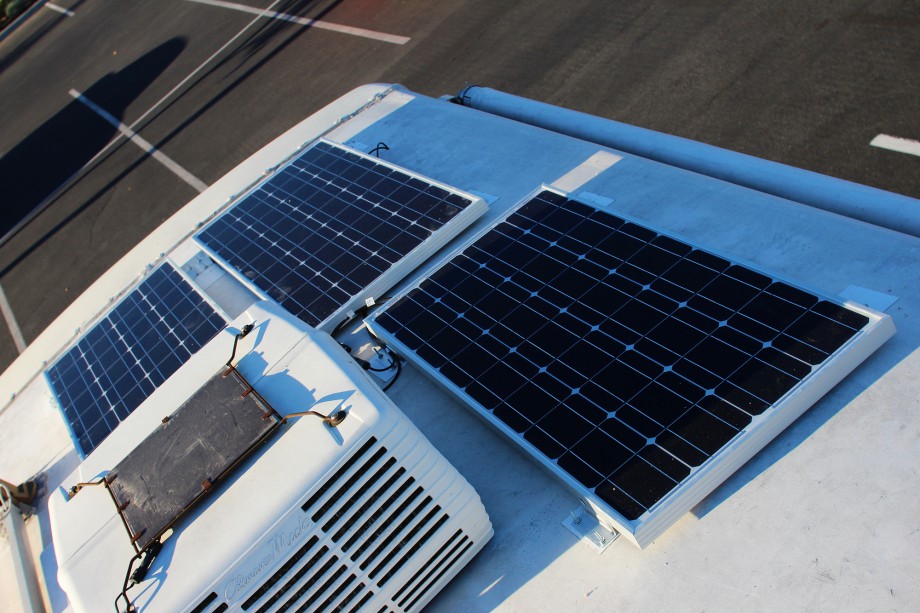 300 Watt is not much for living off grid. But we still preserve energy, especially on cloudy days. Since we installed the panels, we used a generator once. We didn't really need to, but it kept the batteries from dying the slow death. Maybe, someday, we'll invest in a generator ourselves (or have ours checked out).
But it feels great already, not being dependent on campgrounds or time limits. To actually see the voltage rise during the day. And to make use of the southern California sun. It's been three weeks since we stayed at a campground.
The only downside: Power was the reason we had to stay at a campground roughly once a week. Having an onsite laundry, unlimited power to charge everything at once wherever I'm standing and being able to run the vacuum cleaner were convenient side effects.