Northern central Colorado to Alma, CO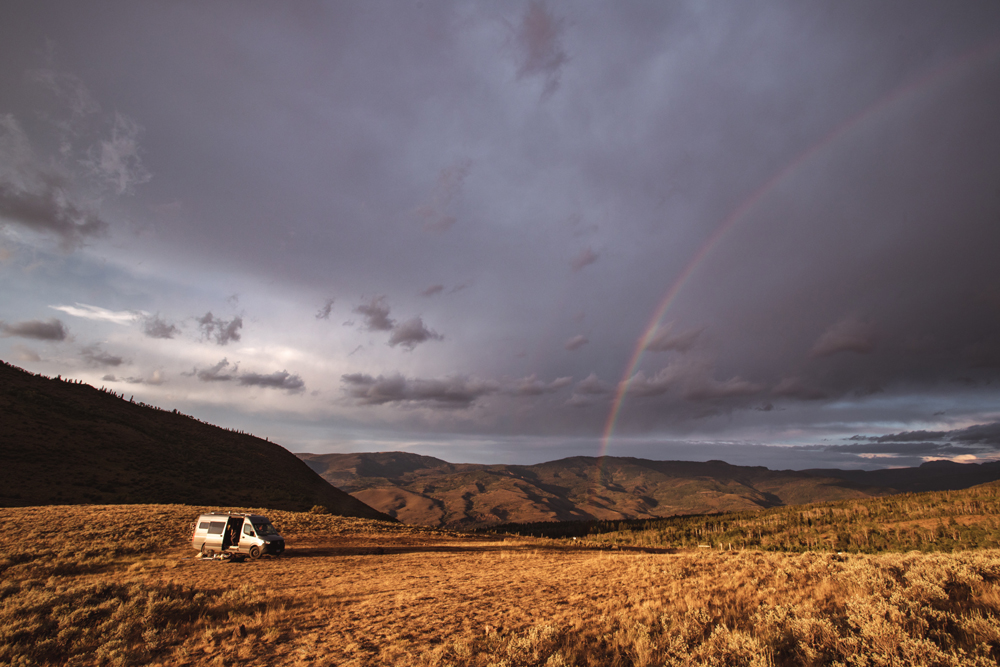 After saying goodbye to our friends we ended up pushing our scouting and off-roading hopping capabilities of our new home. From Steamboat Springs we explored about 60 miles of Colorado dirt roads (most of them immaculate, some of them ending in private properties) until we came upon this spot on a pass.  Workable internet, cloud and thunderstorm TV going strong and enough to explore for a couple days. 
After stopping in Silverthorne to stock up and leave a good amount of money at REI and the tire shop to get us ready for the forecasted snow, we drove south on a long day of driving. The Colorado dirt roads aren't the most accessible down here and we found a couple beautiful spots, but none of them really worked out. Talk about scouting on a Friday before Labor Day weekend. Freaking noobie mistake. 
Anyways, we found a good enough spot in the Buckskin Creek gulch, after driving all the way down the road and then turning around and driving it all back, resting our new tires properly. That road is rocky as shit and even though our van is built so that stuff is secure, I spent a good amount of time putting things back to where they belong. Or closing the fridge again.
The Buckskin Creek gulch is as pretty as they come, Norway vibes all around. There are random waterfalls here and there, a beautiful blue stream rushing through and Mountain views.
It's also $5/day and $15/night and still it's so crowded that we barely made the turn to get out. The further you get in the more rocky it gets, and I'm not sure our old tires would've handled it well. No, they would've probably died. Again, good thing we upgraded just before getting here. And that's how we spent our Labor Day weekend.