Georgia Alabama Mississippi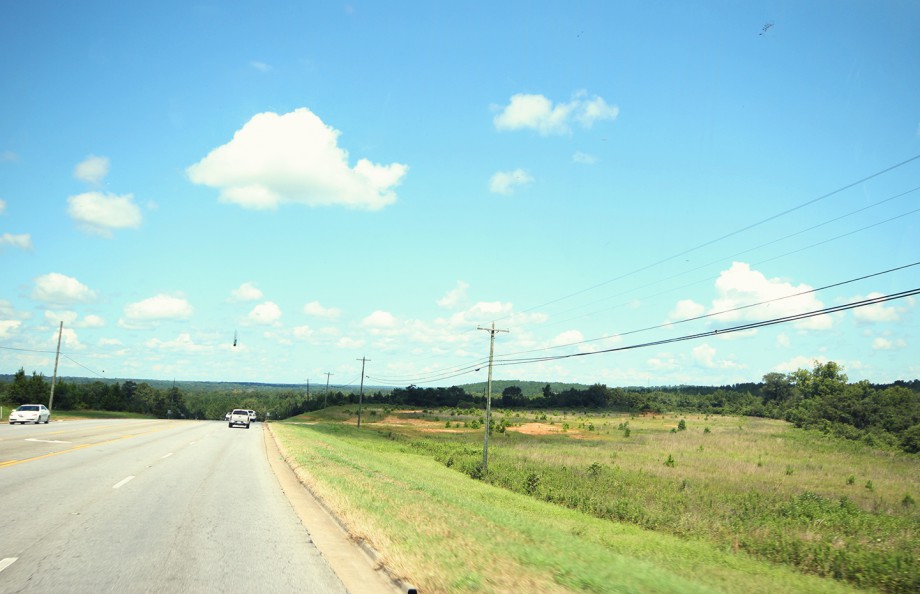 I don't remember the last time we made plans more than a few days ahead and actually followed along. Even if we did reserve a campground.
But we managed to pick up our lovely visitor in Atlanta, GA and unfortunately managed to return her to Birmingham, AL. I wouldn't have minded to extend her vacation for a few months.
We did find some neat parks along the way, after changing and rechanging the route several times. There's always a reason to stay spontaneous, even if it's just the urge to change the scenery.
Originally we planned on staying in Montgomery. But first they didn't have any space for us close to downtown and then the rest of the city wasn't really nice either. Seriously, who chooses ice skating rink instead of playground for a Mall?!
And so we left Montgomery and returned to the wilderness to Blanton Creek Park on the Georgia-Alabama border. This is also the area were the time zones change and so our clocks kept jumping in time. We just stopped trying and ignored them for our stay. And whoa, nothing bad happened!
It was a beautiful park with birds of prey show (Yummy squirrel), playgrounds, located right at the water and we even met another fulltiming family. Two kids, pregnant with the third and travelling with the husband, who's working with restaurants. It was definitely interesting to see how other families deal with all the stuff that comes with living in a RV.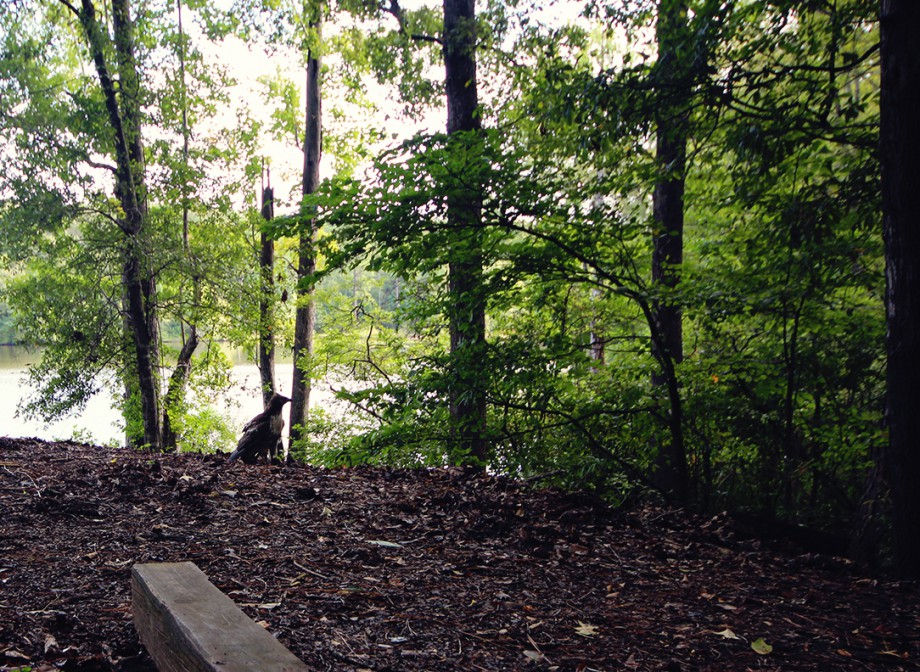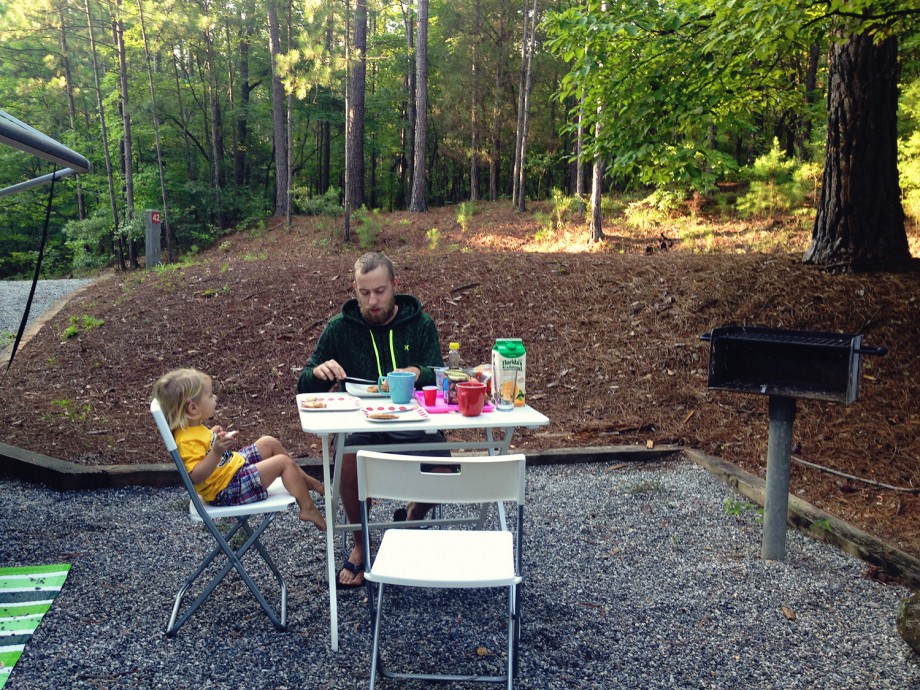 LaGrange was next, story hour and then driving up to Newnan.
Newnan is one of those cities you always come back to. It was the first time we've stayed off the campgrounds for several days in a row and I'm glad it's still fun. Two months ago I wouldn't have thought I'd choose Walmart over Campground. But as long as the temperatures are below 90°F, other campers are joining you and a mall and playground are right around the corner this type of travel is still something we enjoy. Fun fact: We are choosing the next stops based on playgrounds. This one was equipped with castles, splash pad and wifi, something for everyone. Plus mall (wait what?! Kids need long pants? What happened?) and bouncy park and we might just stay a little longer.
Anyways, we can't boondock forever, and so we had to hit up a campground. Well, state park for that matter. You just know what you get, and it's not a parking lot sold as campground. The only surprise factor is cell coverage. At Chattahoochee Bend State Park I had absolutely no coverage (I'm rather surprised if T-mobile has coverage anywhere), no coverage for phone and almost no coverage for our AT&T hotspot. It is a weird feeling knowing you can't reach help and the next hospital is about an hour away. Especially with kids. Well, only with kids. But everyone survived (even though we seriously tried to hike, interrupted by alternating shouts of "Up!" "Down!". Alternating means every 10 seconds. But after faking some enthusiasm and finding some colored mushrooms it actually worked).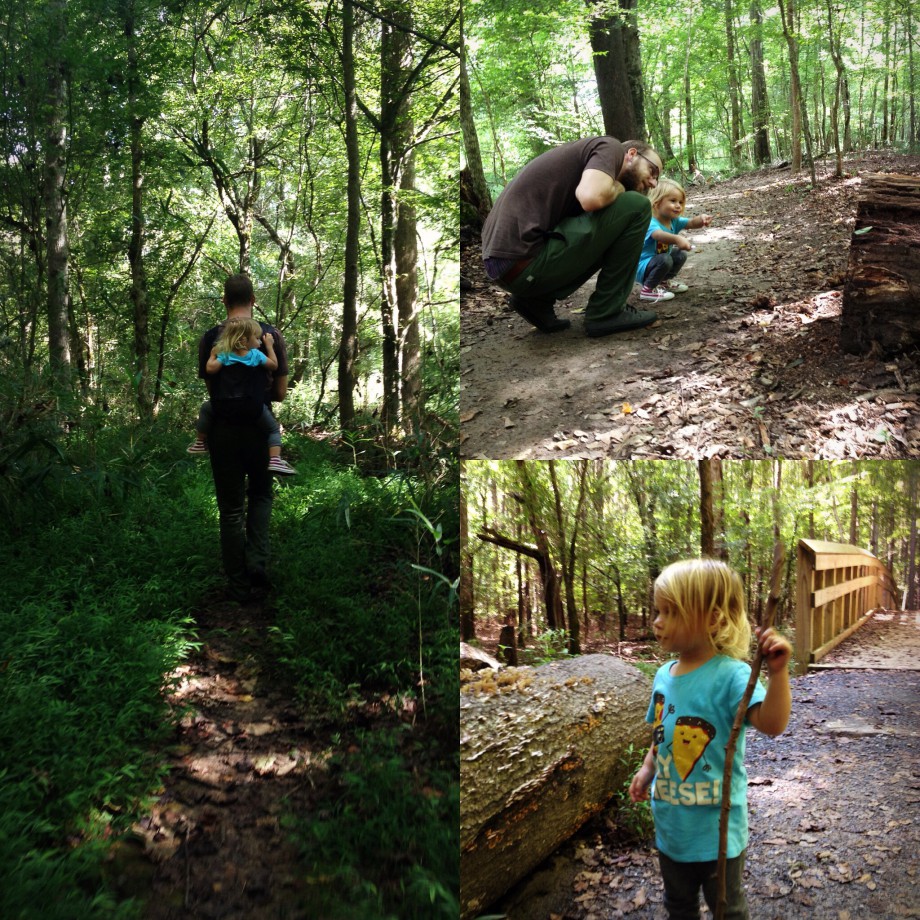 Next stop was Cracker Barrel close to Atlanta to pick up our roadguest. Emmi was so excited that she fell off the dash. We talked Camping World into letting us stay for a night and planned on driving up to Cheaha State Park for Labor Day weekend. However, google informed us that the vehicles have to be in perfect working order and you need to know how to best operate your brakes. Well, we know how to use our brakes, but we only have one left. And on top of that, no cell reception. So we decided to check out the Desoto Caverns instead. Caverns with amusement park. Luckily we didn't have any expectations, except for electricity and some nice evenings. Every "attraction" (read: water balloon fight or foam pit) was $3, tour through the caverns (including "religious themed laser show" was $22 per person. We mostly stayed at our side and left on labor day to spend the rest of the week at Oak Mountain State Park. Beautiful park to enjoy some campfire, s'mores and wine.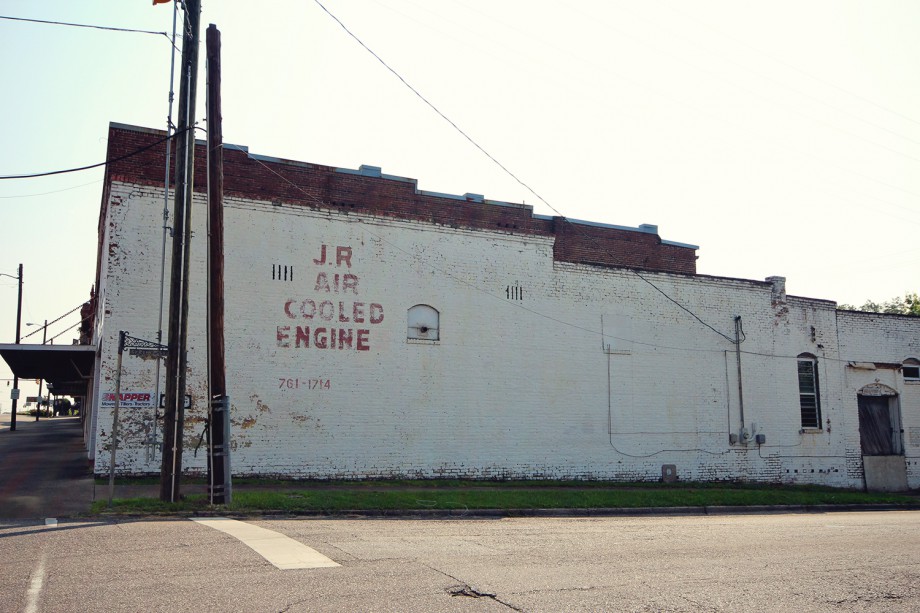 Talladega, AL showcases a vivid downtown.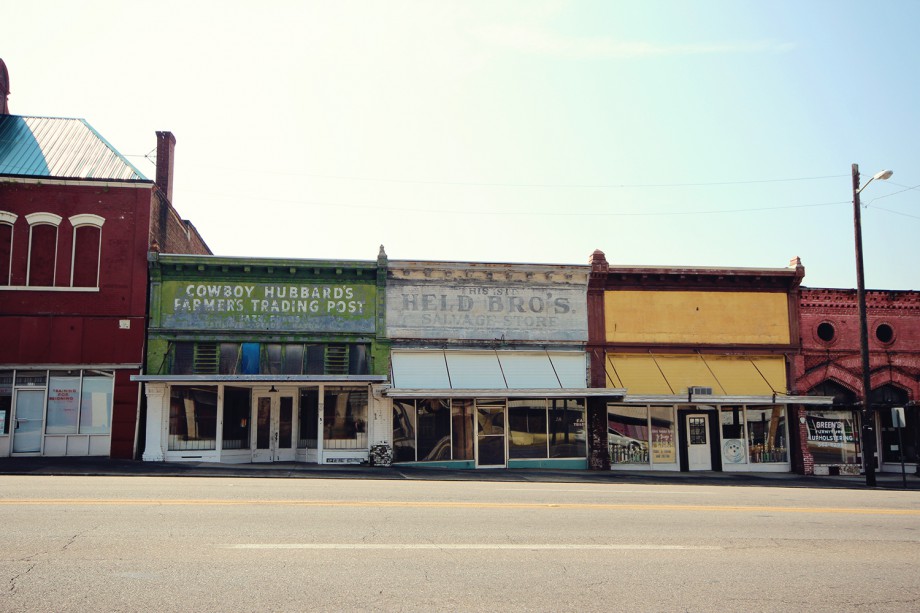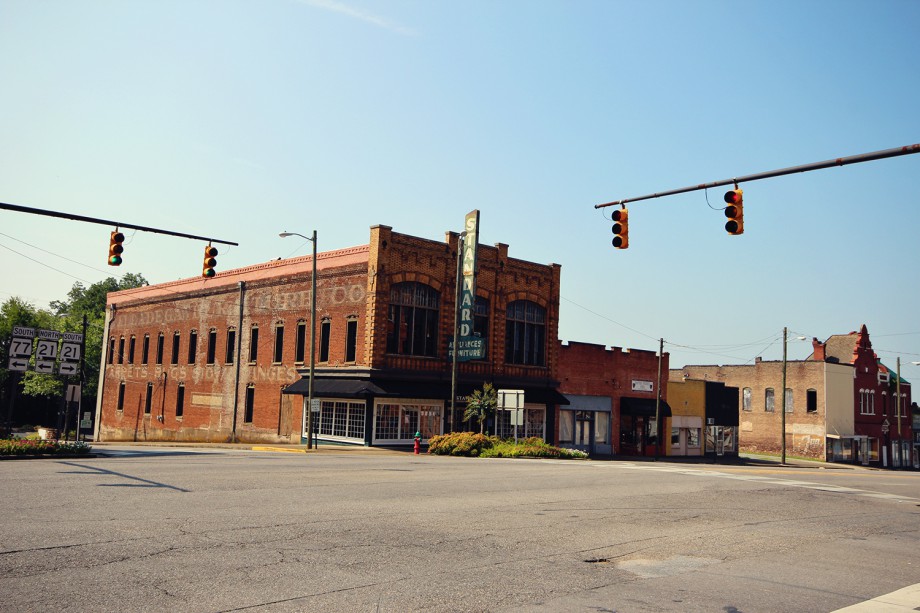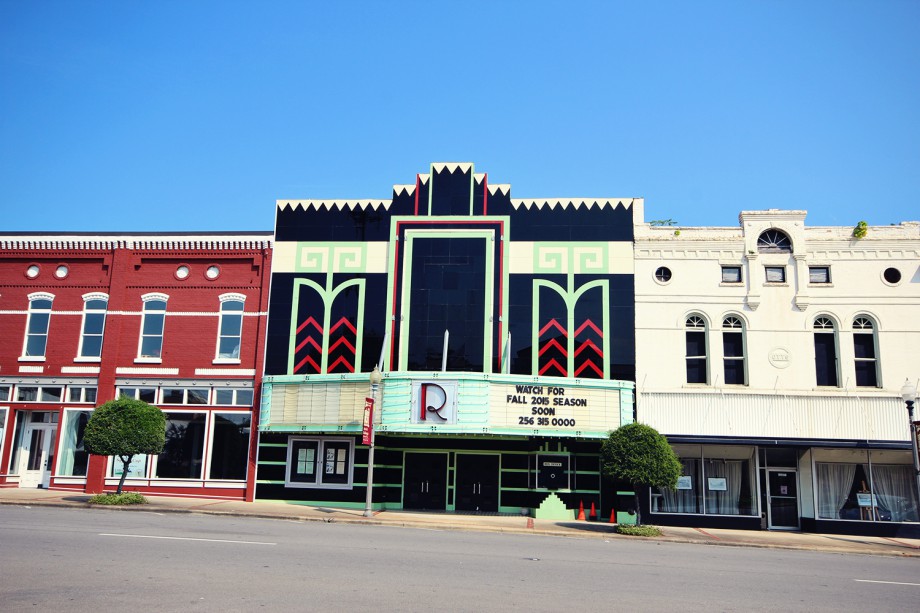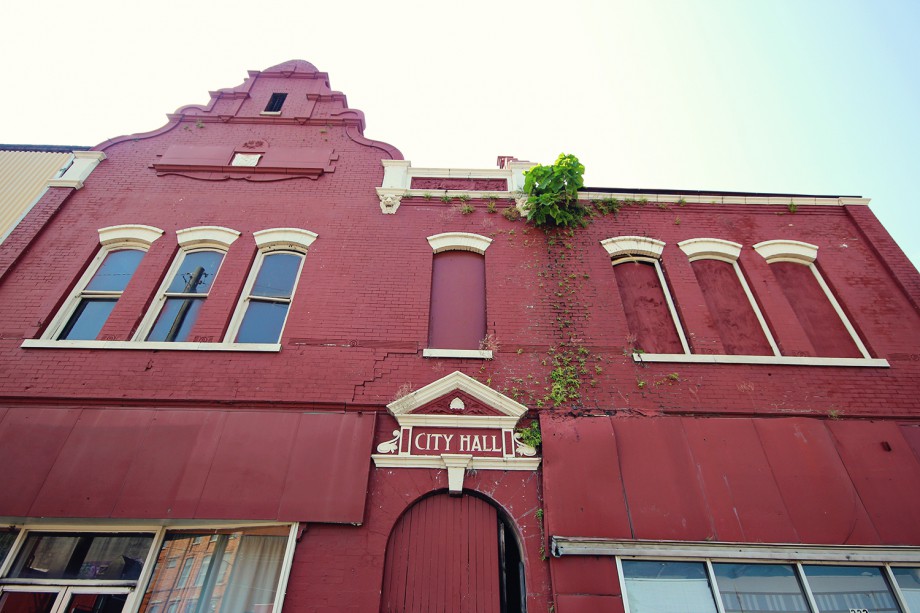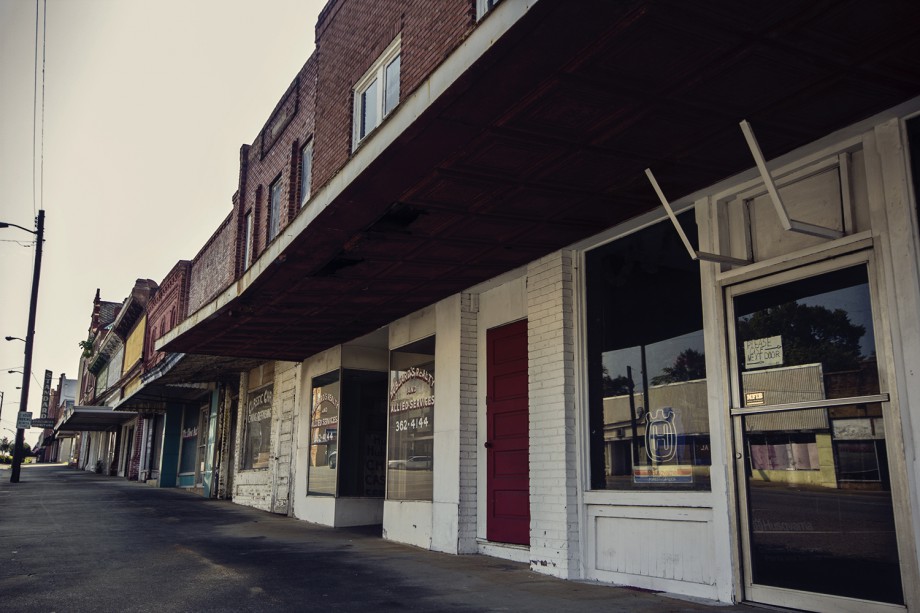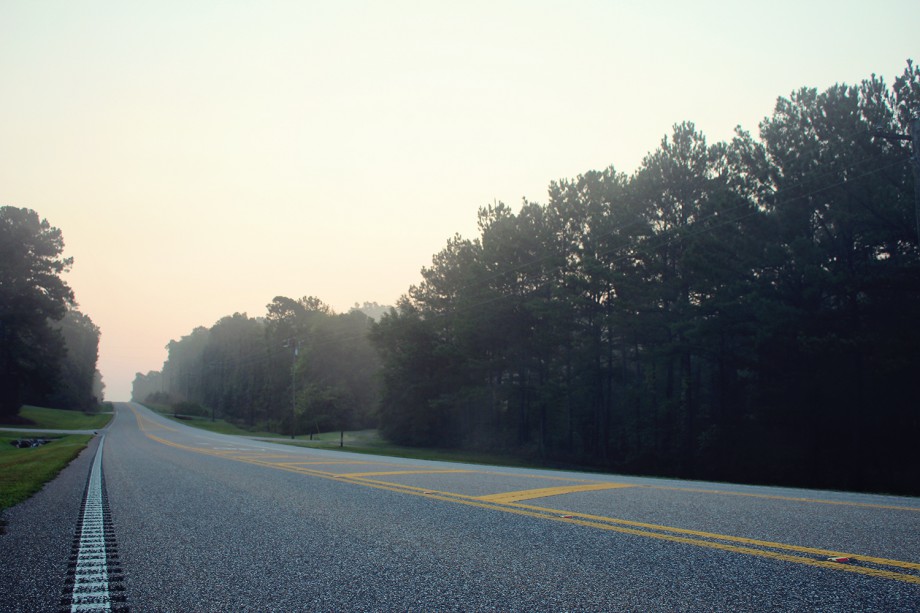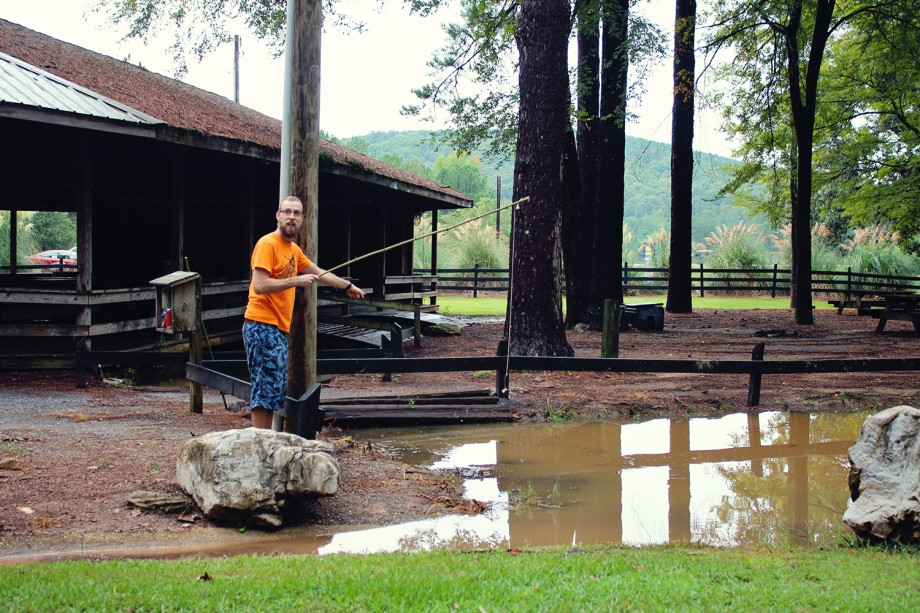 crawfish fishing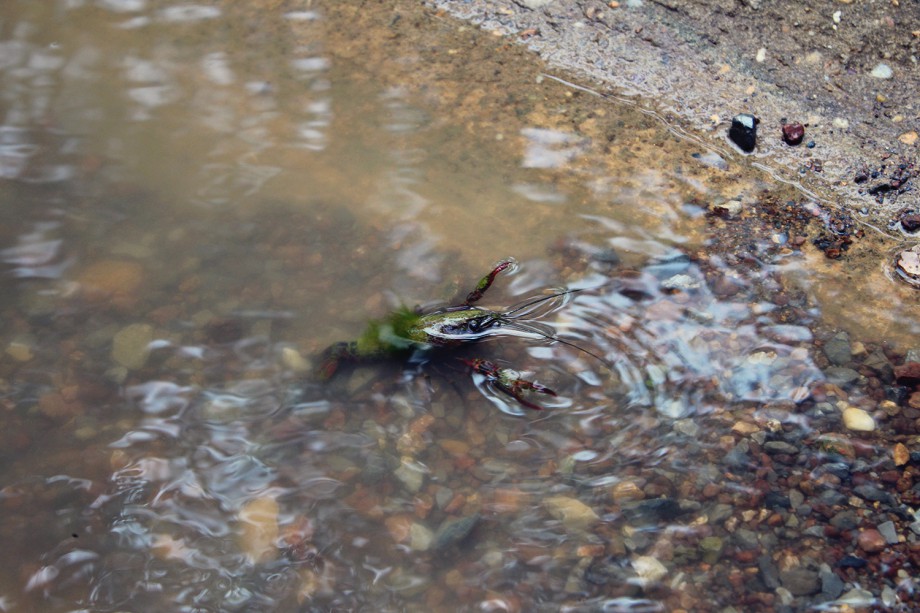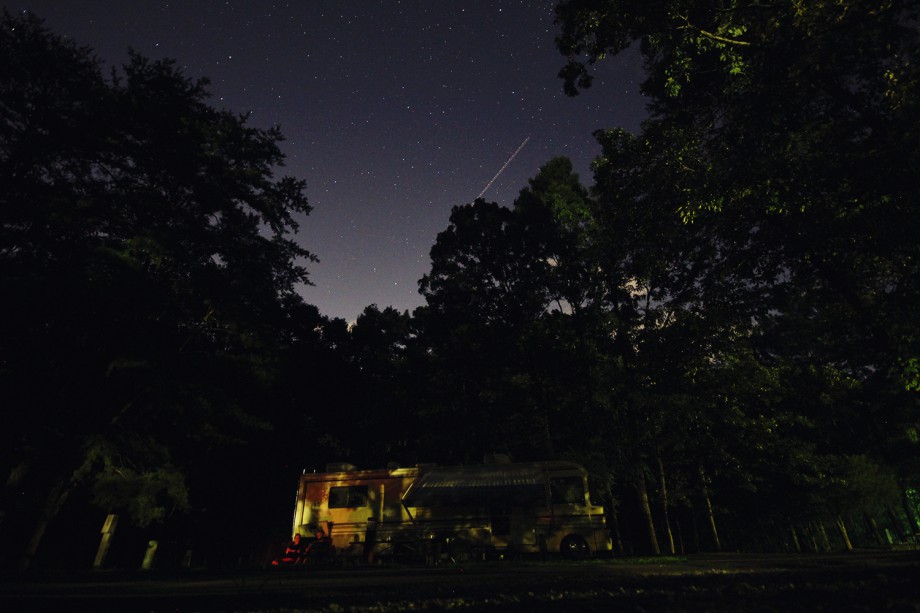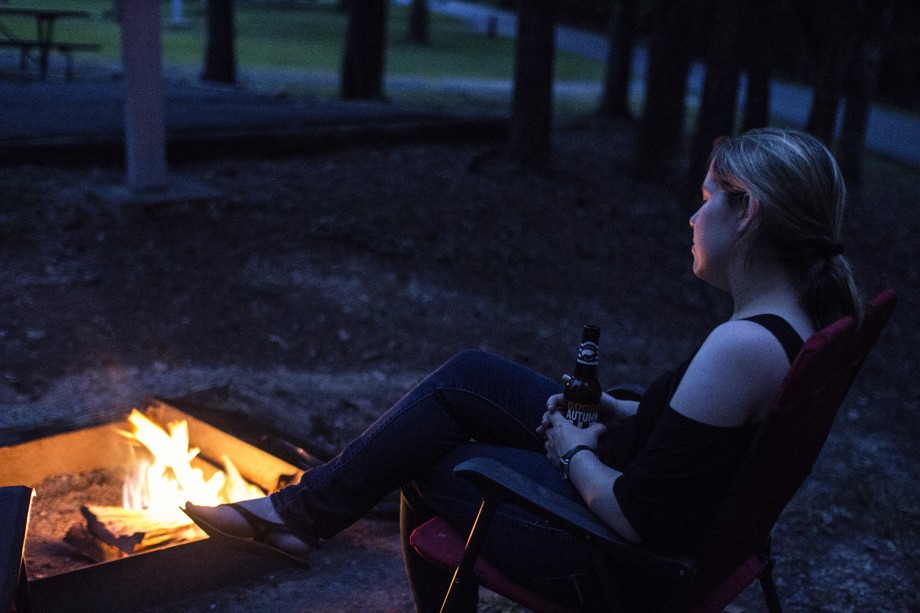 We have roughly three weeks left until we have to be in Dallas. And to be honest, we can't wait to leave. Next stop is Texas, after visiting beautiful Tuscaloosa (with impressive thunderstorm, of course right next to the mall that was destroyed by a tornado four years ago). That means long trips but we can't wait to leave behind the trees. Well, it won't be much better in Texas, but at least we are moving. We're ready for the desert!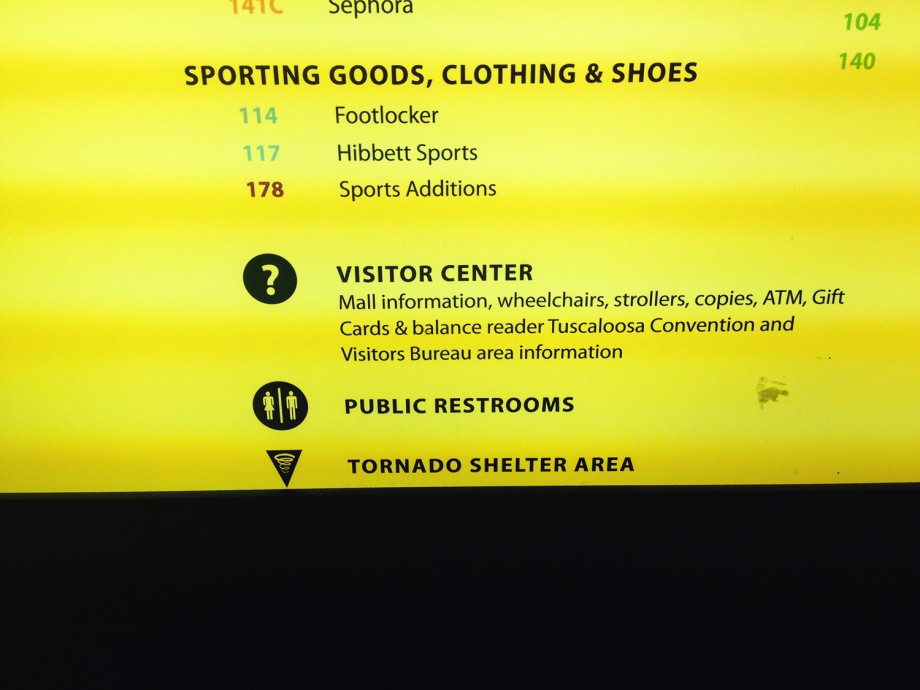 The moment malls have tornado shelters and you're in your motorhome sitting out a thunderstorm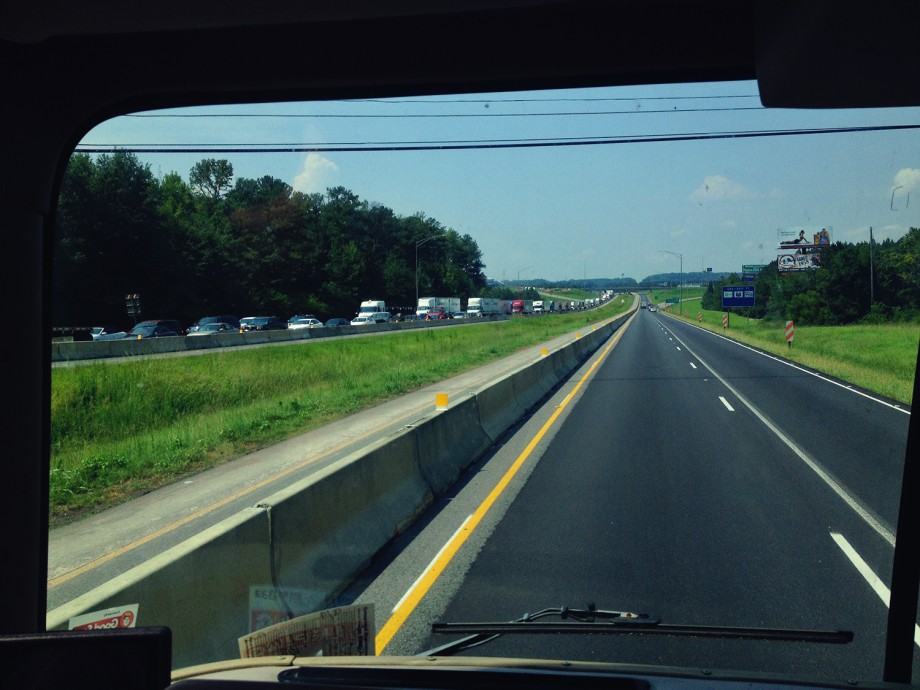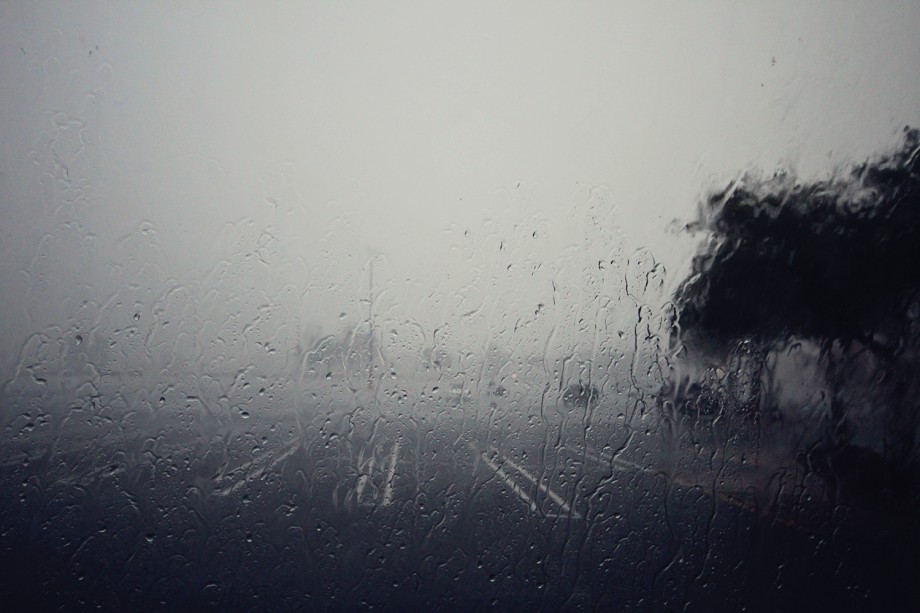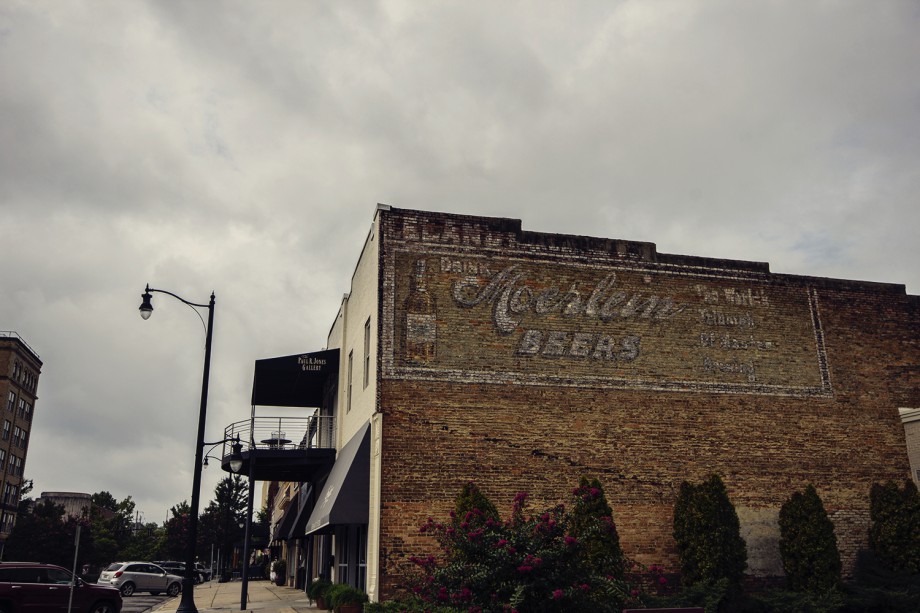 Tuscaloosa, AL, one of the more beautiful cities in Alabama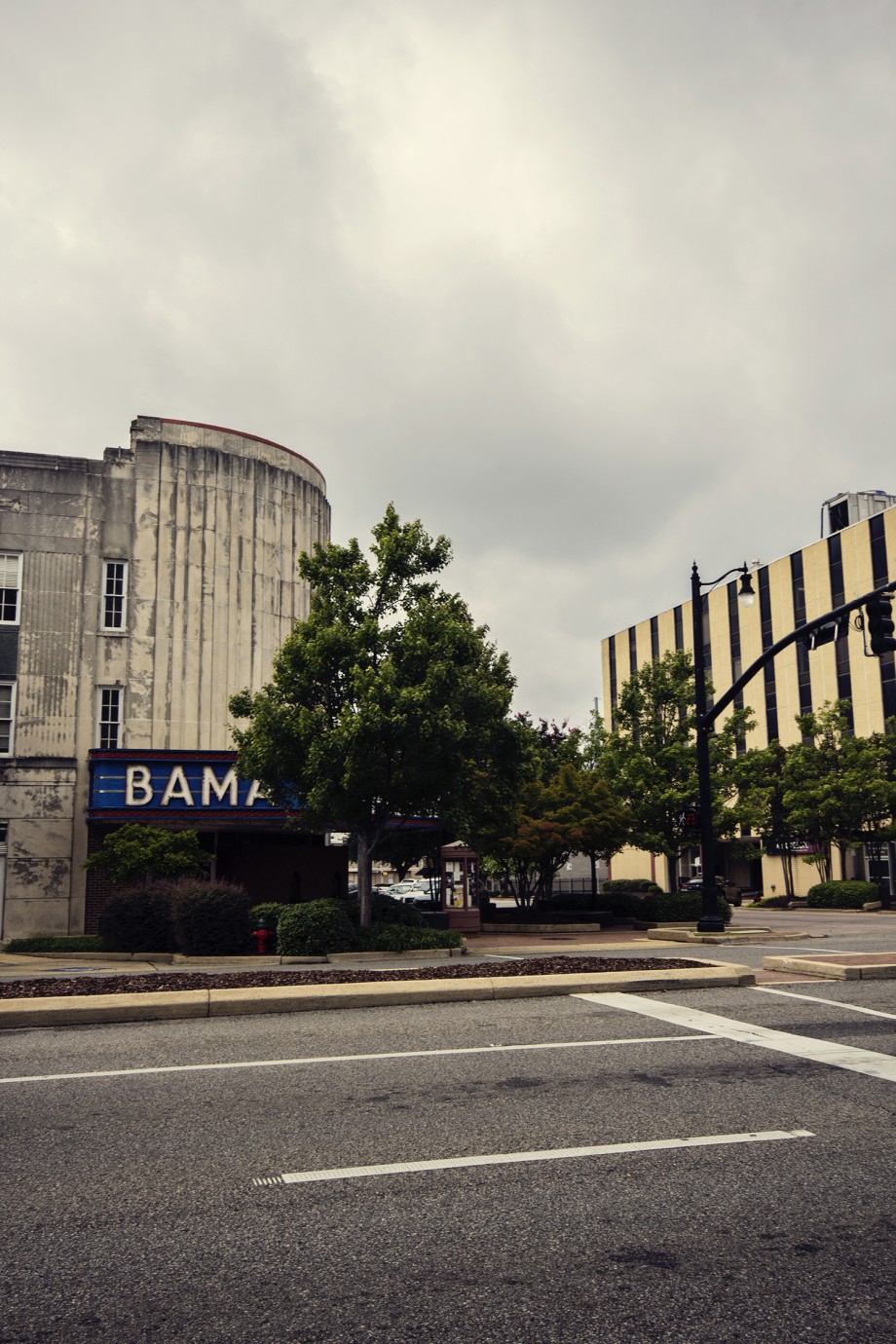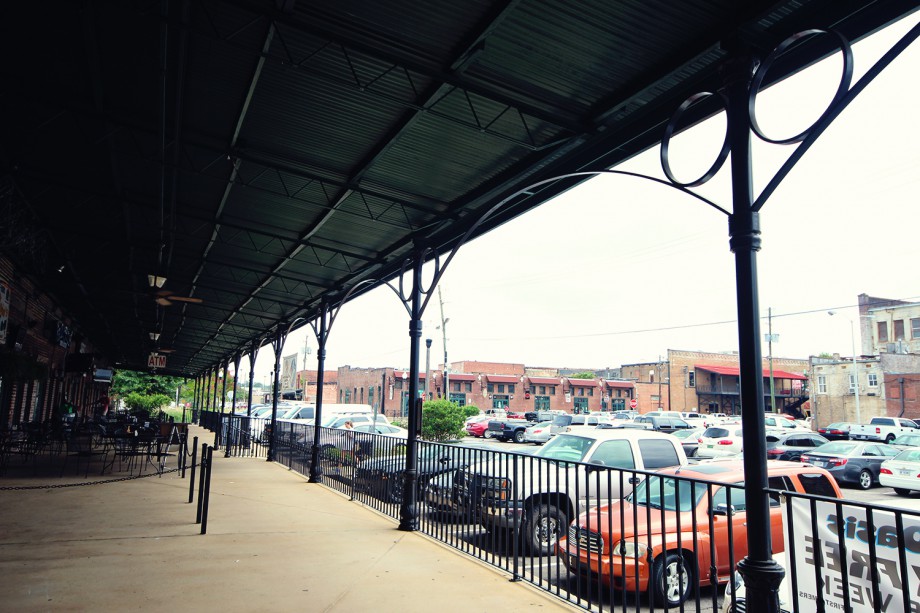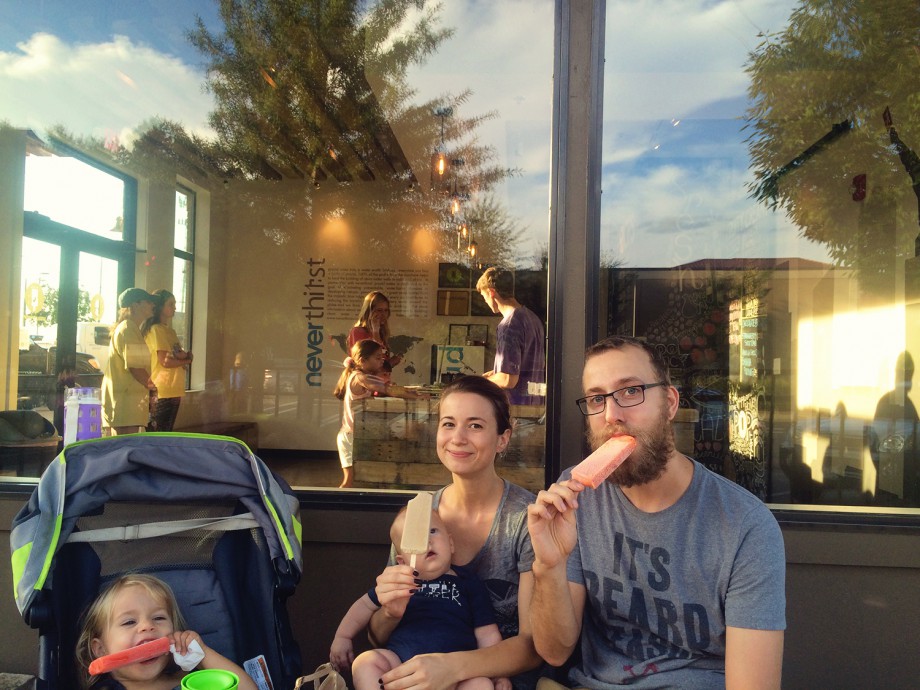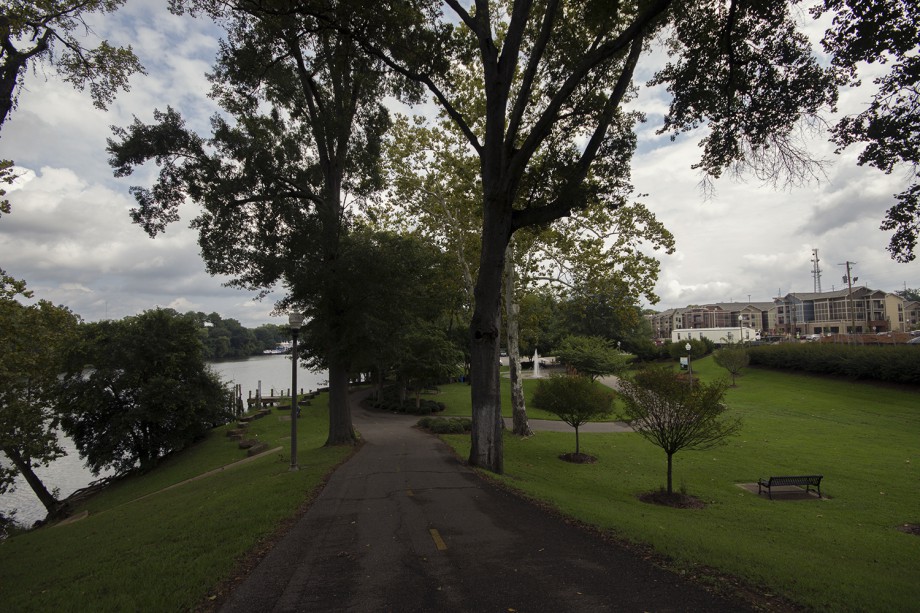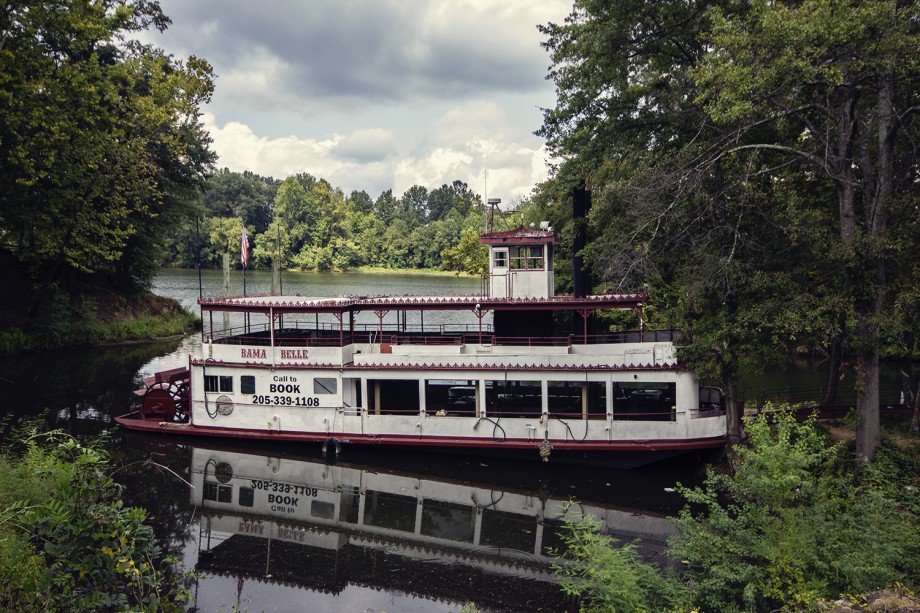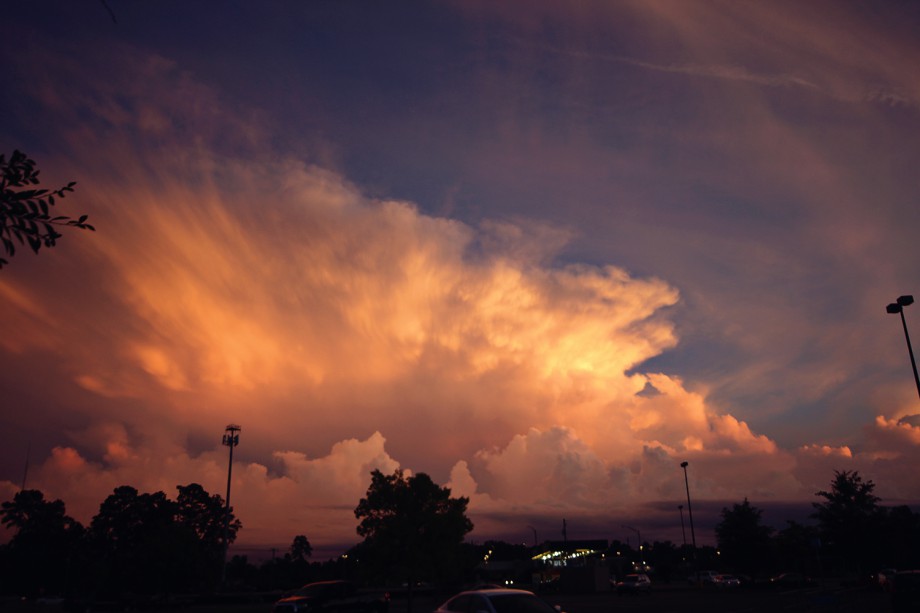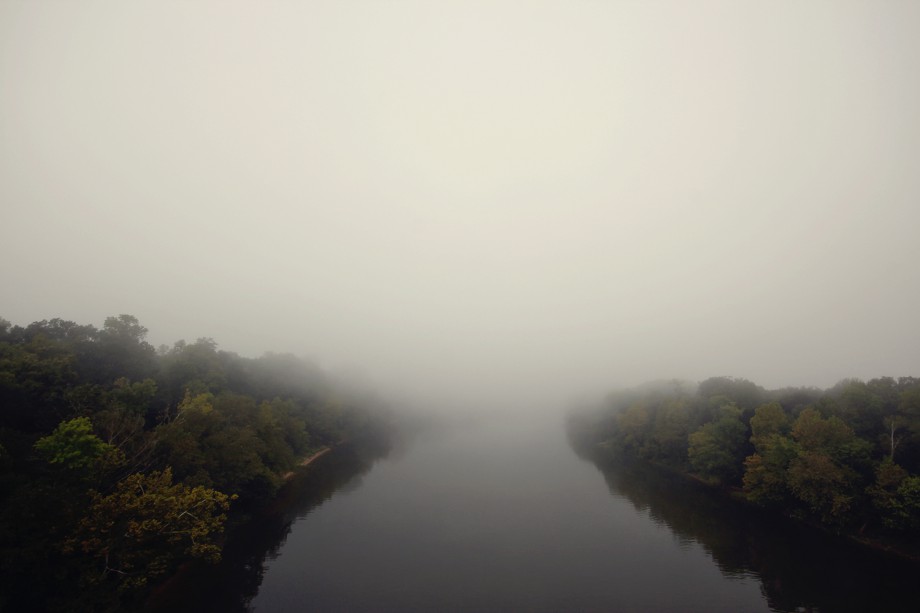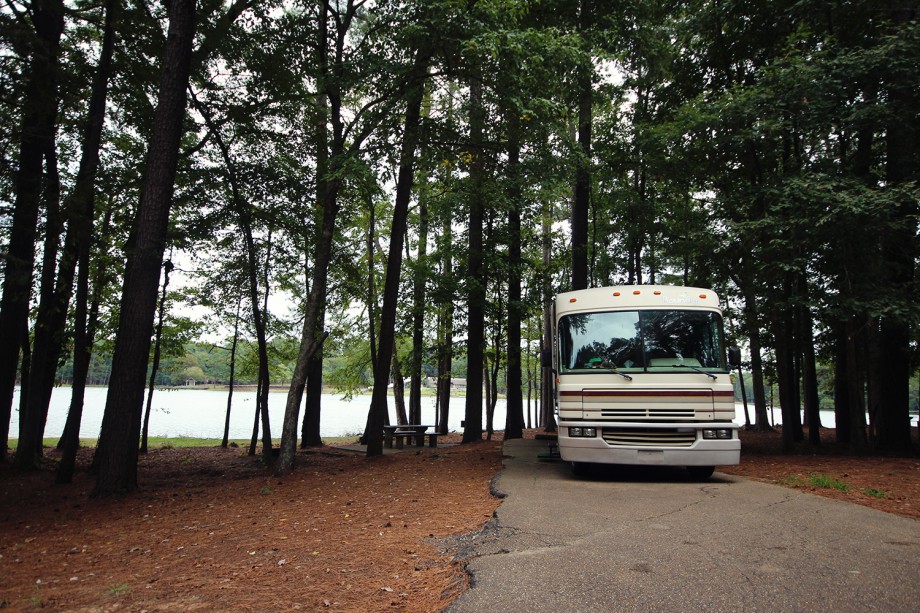 Roosevelt SP, MS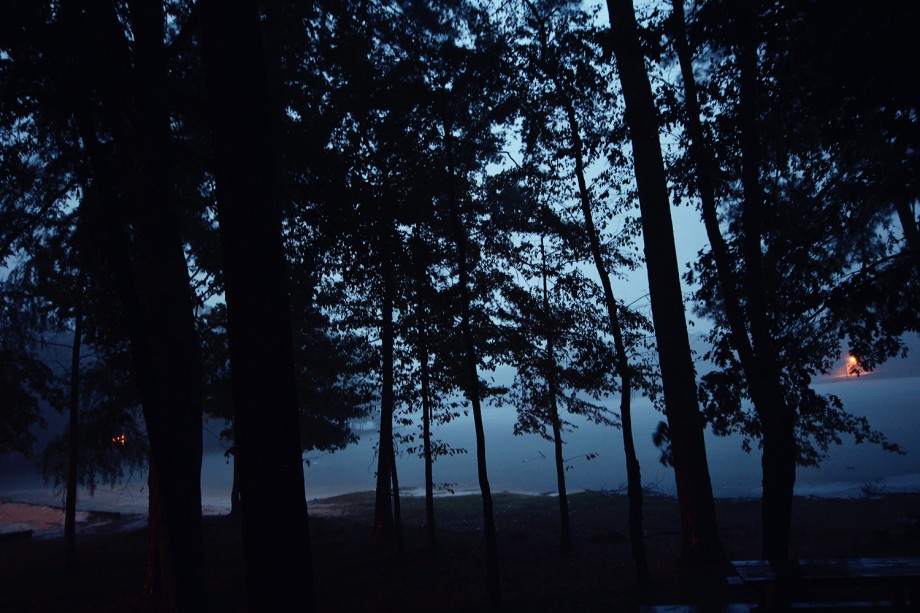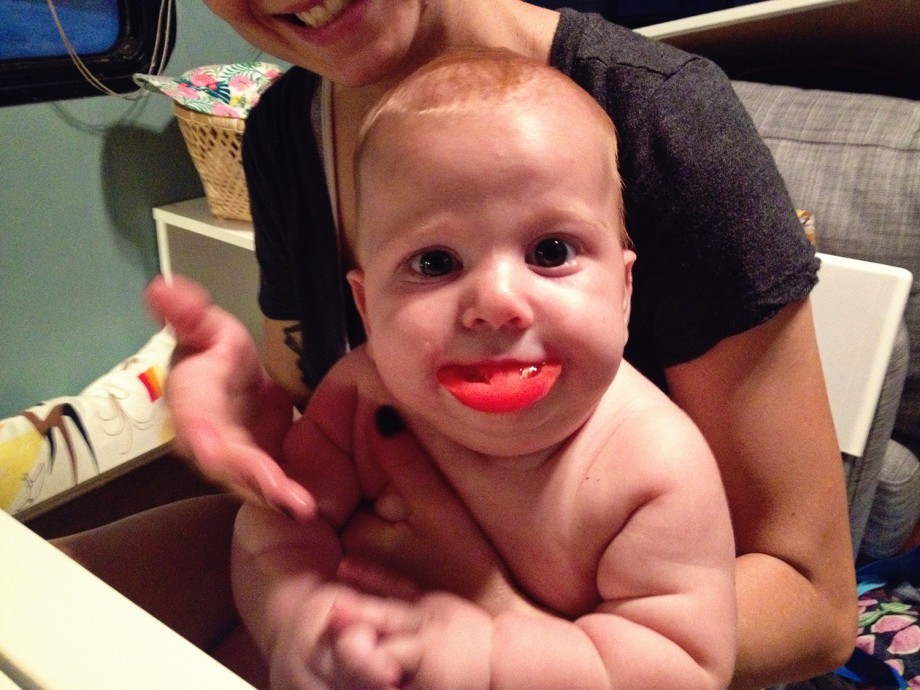 On another note: first solid foods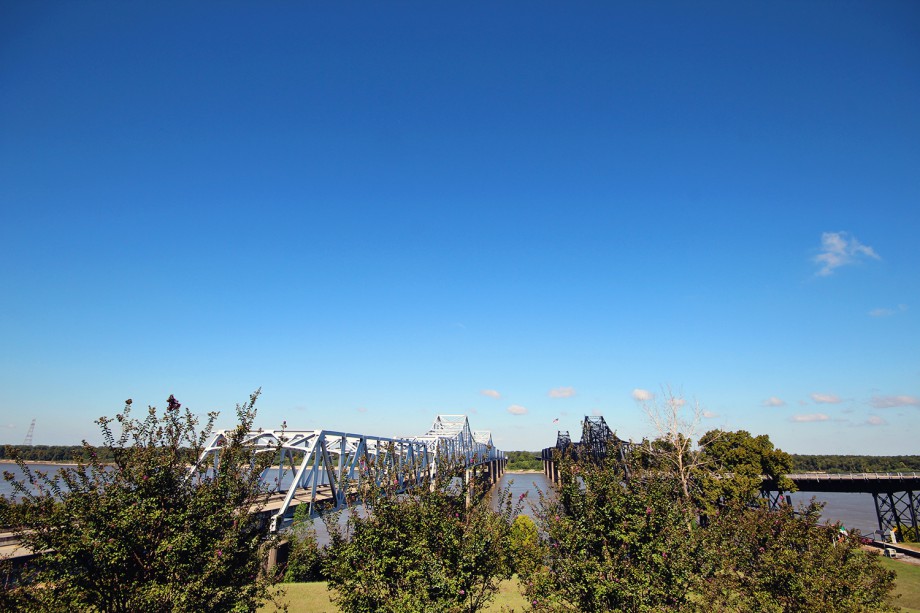 Mississippi river