Our last days as quasi-residents of Stuart/Jensen Beach. Tomorrow we'll really slowly start our journey to Miami and in a week we'll pick up the parents. Then we'll head up the Westcoast and head down the Eastcoast and then we'll head up the Eastcoast again North Carolina bound, where we'll pick up the next guest in September.
Those last days are used to make Betty roadworthy. I'll write individual posts about the big projects, additionally we'll address the generator (no power in the coach, problem is still to be found), park brakes (won't release in reverse. Luckily it's really really bad at it's job), house batteries (do they normally hold charge for only that short time? And why can nobody test them?), check all the fluids, plan the route and so on. And we'll check if the solar-drip charger on our AC produces enough energy to charge cell phones. It isn't. Filed under experiences. And hey, we could power string lights.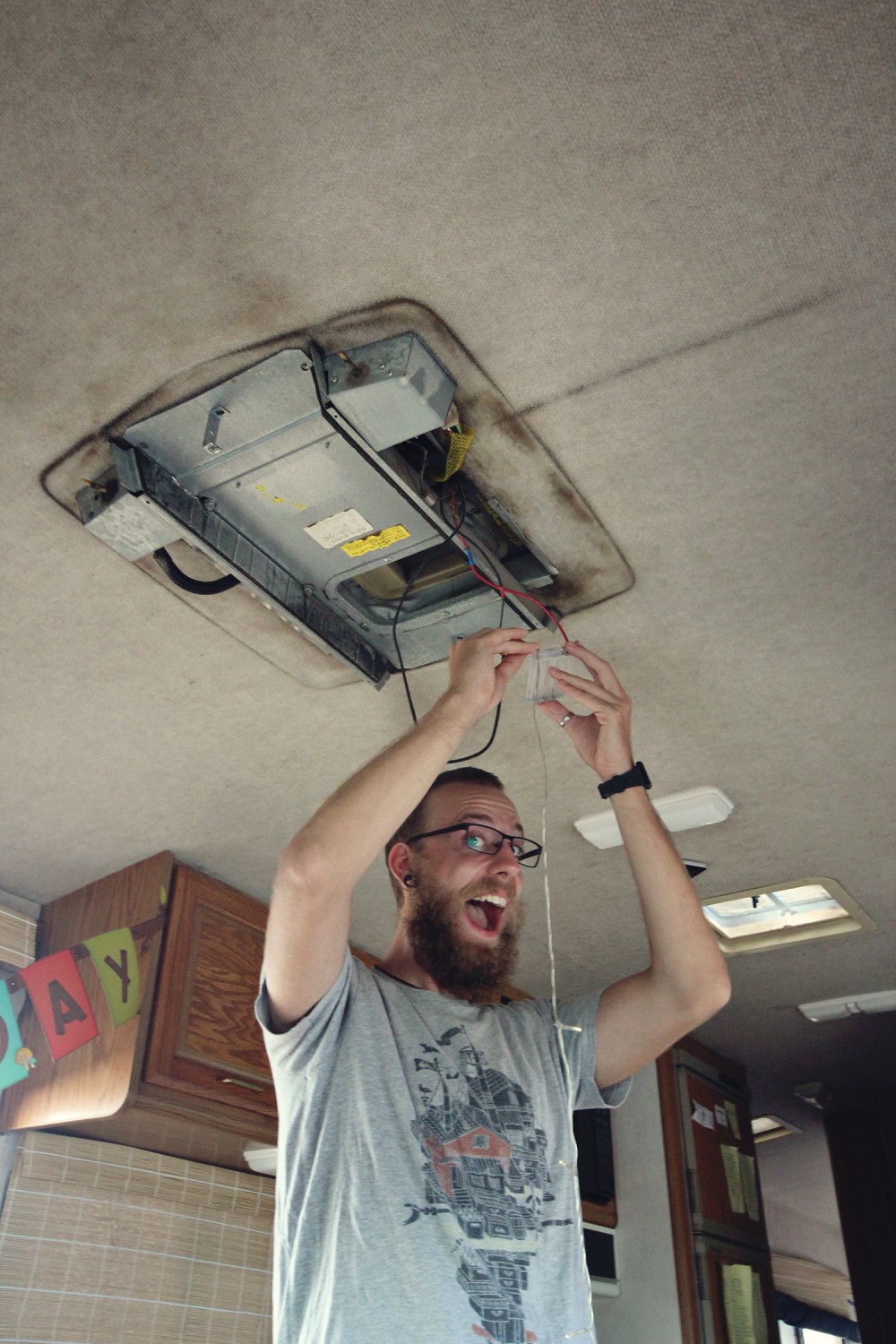 We are spending those last days at our friends house. It started with a few days of house sitting and plant sitting while they were out of town. We enjoyed a well-tempered house and played in the yard. Then we stayed another night so the kids could spend some time together. Then another day so we could babysit. And that was a week filled with power, internet and free laundry. Things like that ( the friends, not the laundry) make it so hard to actually leave Stuart. It's unbelievable how many genuinely nice people we met.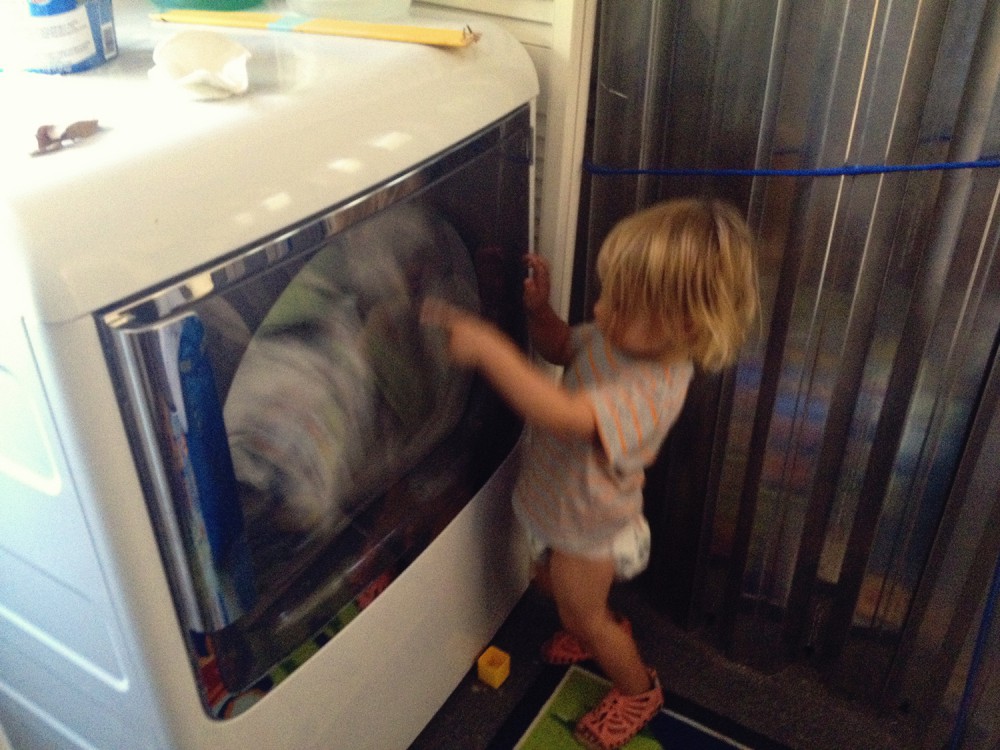 A drier that is actually looking nice and one she can look insinde, too! "Emmi Tshirt! Mama skirt! Papa shorts!". Just put me and my coffee next to that and the morning is saved.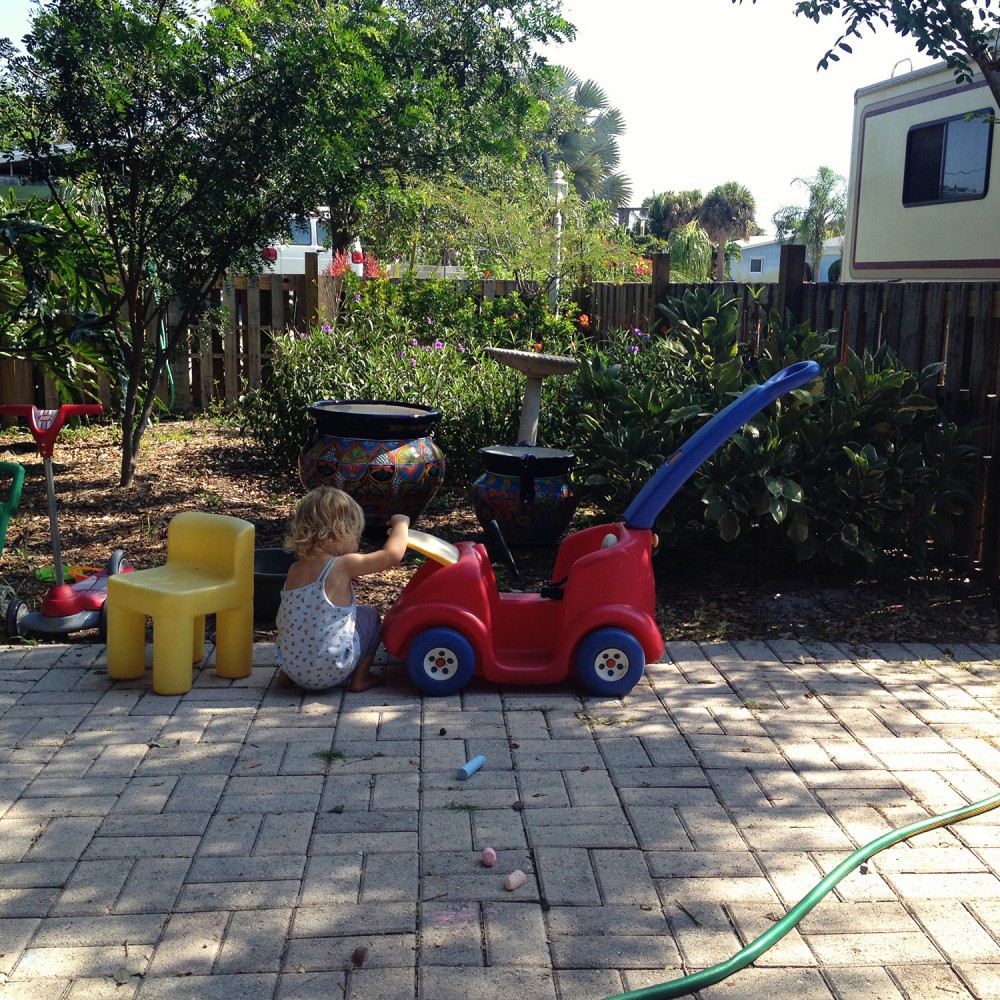 "
"Fix car!". So kids really copy everything you do. At least she didn't try to wiggle under it.