Betty mods – the tires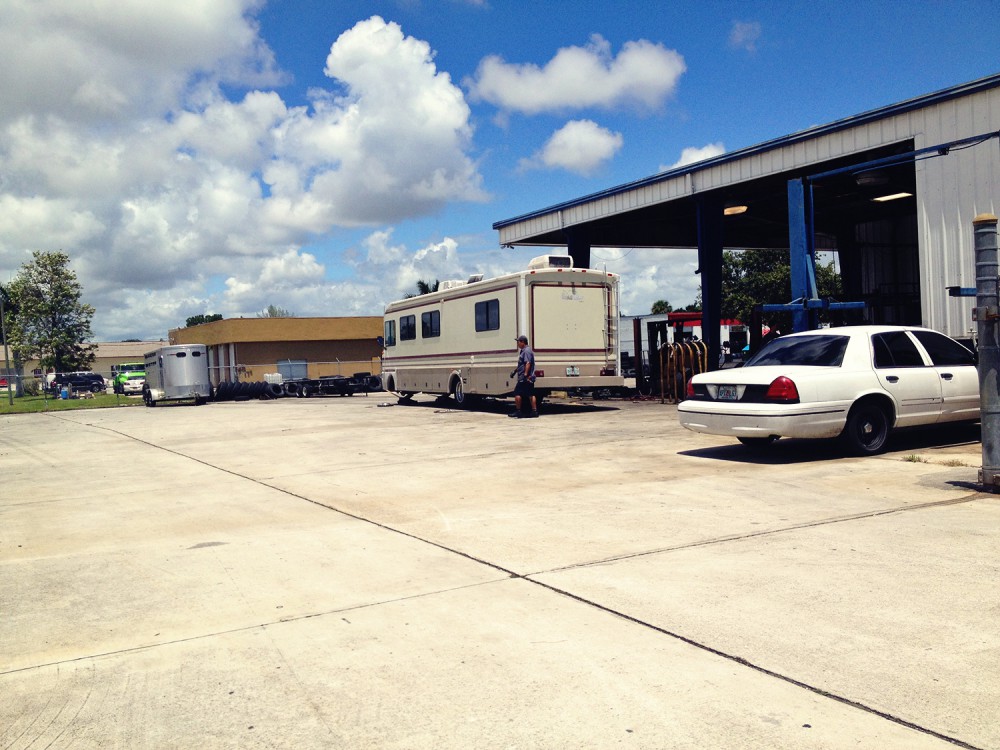 Problem number one wasn't really a problem. When we bought Betty we already knew that the tires were pretty old and had to be replaced soon. Thanks to our tax refund we now finally got the possibility to at least exchange the front tires. Motorhome tires are truck tires and not cheap. We paid $350 per tire and we didn't even buy brand tires. And you can't just change them yourself, too.
That left us with a repair and tire shop. The first time ever we had to let someone work on Betty. Luckily! We asked them to realign the back tires so that we were able to refill the air, which was impossible with how they were aligned before. Sure, no problem, no extra costs. We were checking on the progress just when they removed the back tires. The locked like this: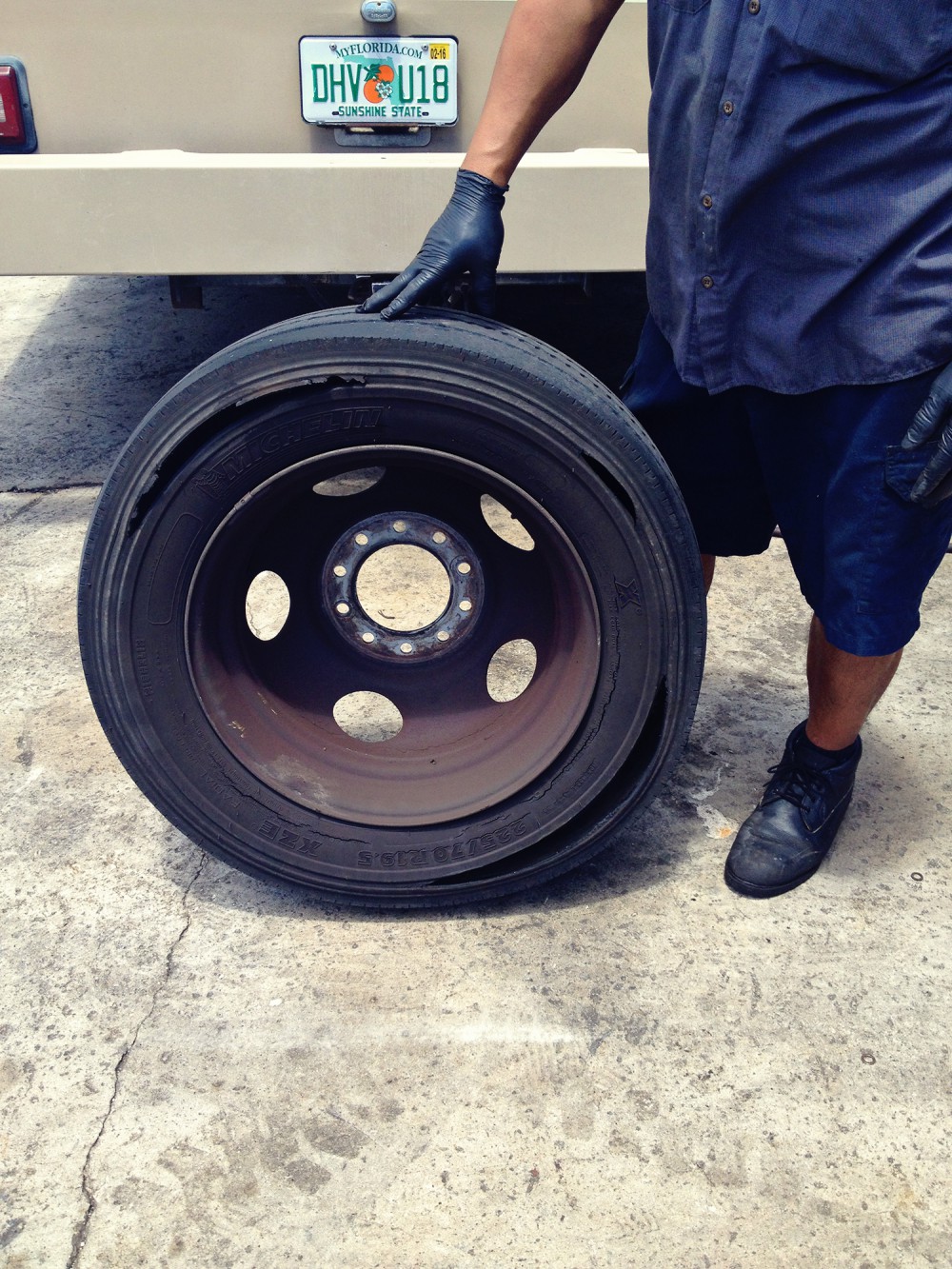 And we didn't even notice! Luckily that happened to the tires that take the least force. And since we scored a nice repair shop they didn't even try to sell 4 new tires to us (we probably don't look like we can afford them). They just took the not so good in shape but still ok front tires.
Let's see how much gas that saves us. But we definitely feel safer now, before we start on our big tour. We'll file that under experiences.