We're back in Stuart for a week before heading back to Miami Airport. Feels kinda weird to be back home not really home but kinda and weird.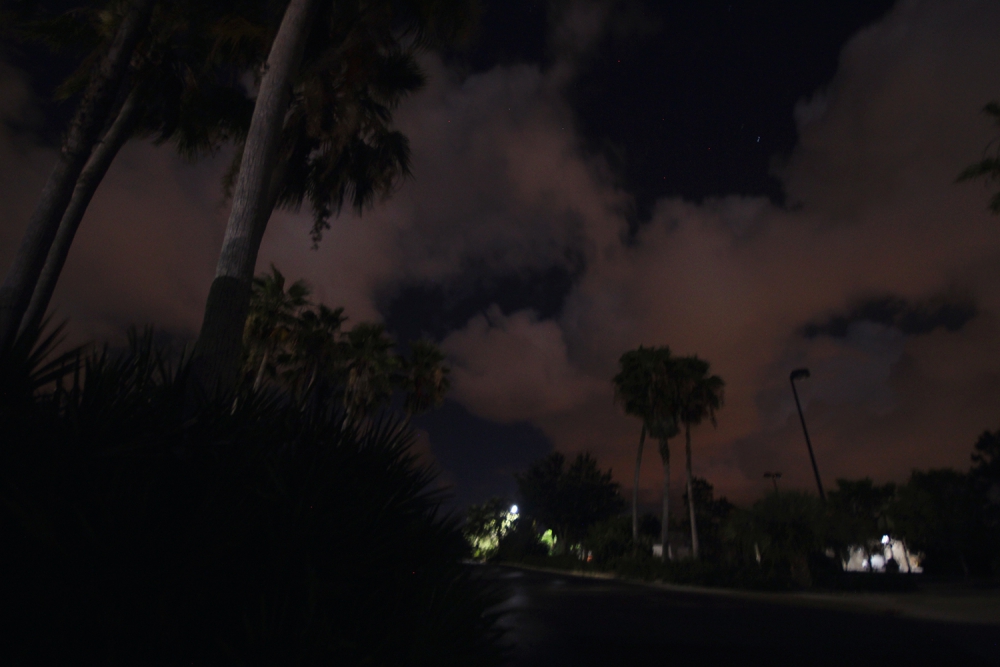 Good old Lowes parking lot, feels like home.
Conclusion from the West Coast: Not worth it. At least when you have a 34ft motorhome and don't plan on staying at and exploring from a campground the whole time. Sanibel island was nice, but there wasn't much more than a beach (you could walk to from the campground). We took a pricey Manatee-Dolphin-Boat-Tour that ended with exactly six sightings. Of birds.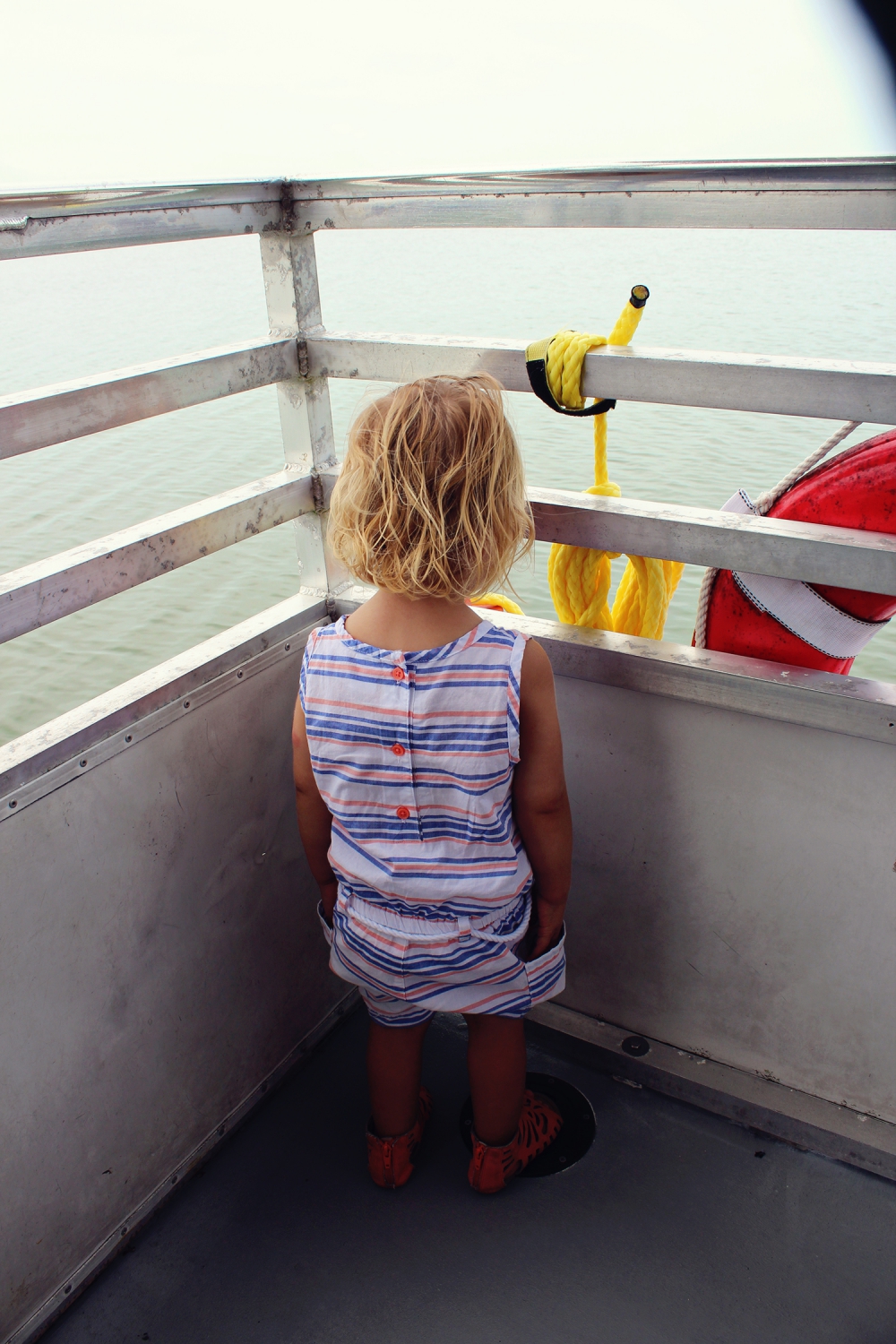 After Sanibel Island we've basically been chased from every single beach parking lot. Even those we would've paid for to get a precious parking spot. On a Monday morning. As the single occupants. Nope, no room for us.
So we shuffled some campground reservations, made some calls, changed some dates and booked some extra ones. Two days on the same campground? Luxury! Especially when it looks like this: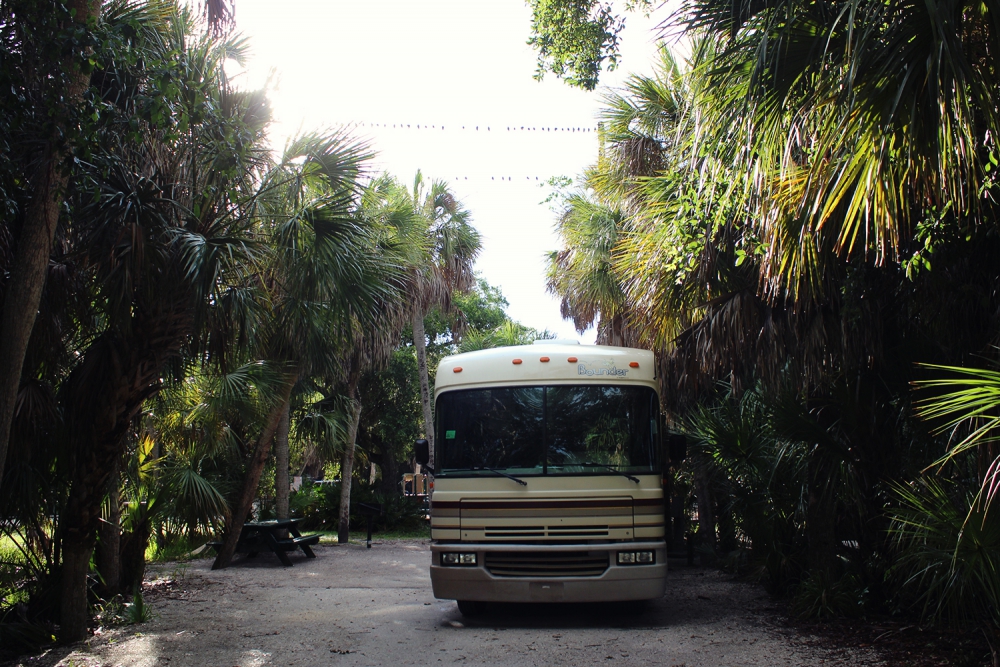 In the end we were parked on the Skyway Sunshine Bridge rest area in St. Petersburg, The only chance to get a place in the shade close to the water ( generator is still not working). And then we were driving to the Eastcoast, a relaxed and quiet night drive. Since the big girl falls asleep so easily in the car, and this way is just the least stressful. Ha. Haha. Not.
We eventually made it back to Melbourne. Bettys Hometown. Who would've thought we'll be back after 8 months? At least we didn't have any problems finding a parking spot at the beach. We could actually choose.