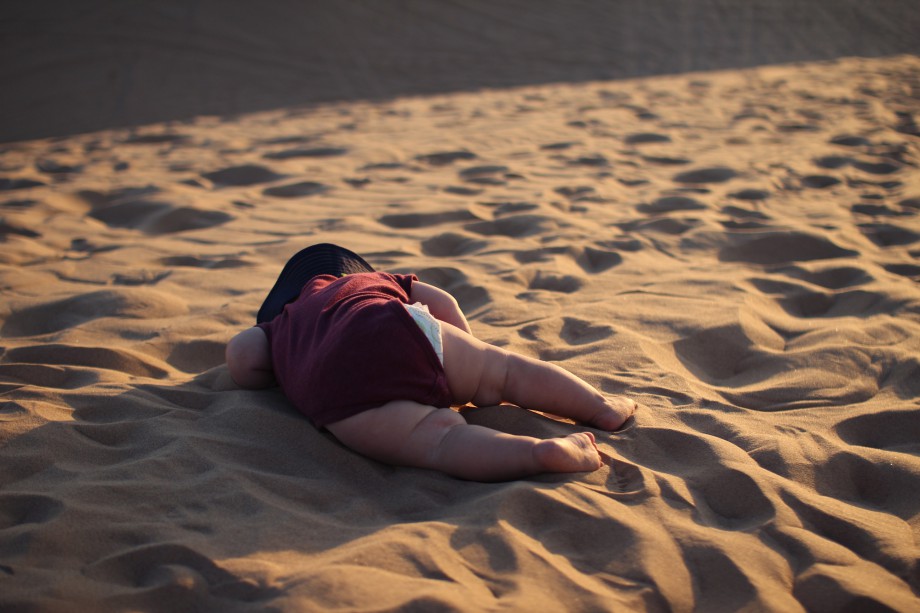 After Borrego Springs everybody headed to a boondocking spot close to Yuma, about 20 miles west. Everyone except us. We were stuck in a hotel with no car or home. So when everything was settled, all our stuff brought into the trailer, all the maintenance done, we headed back into the desert. Well, by now everyone but one family has left, but we didn't really want to drive that far before we had some time to settle in and it seems like everyone is south of Phoenix, which is way to hot for me right now. Actually, it is way too hot where we are, too. 90s during the day is just no winter weather I can get used to.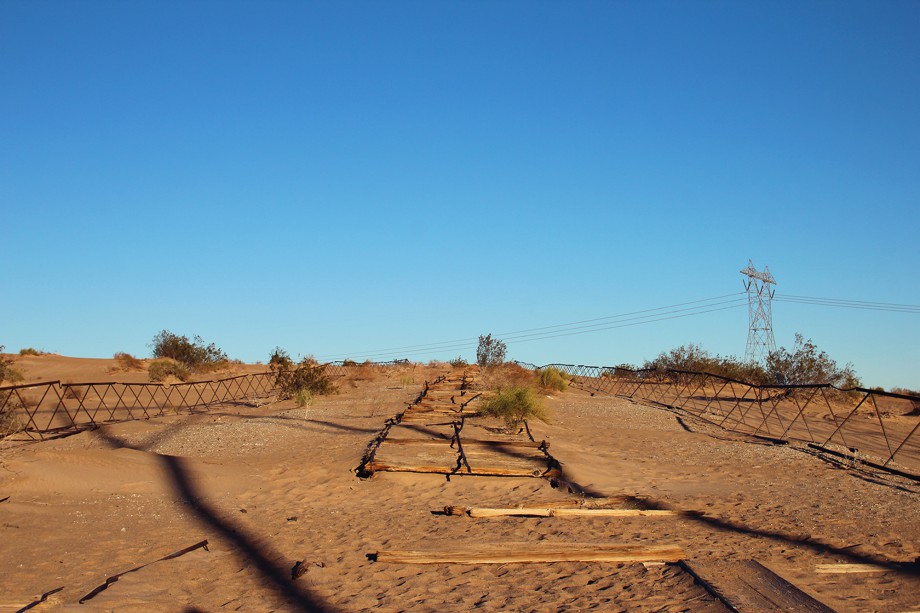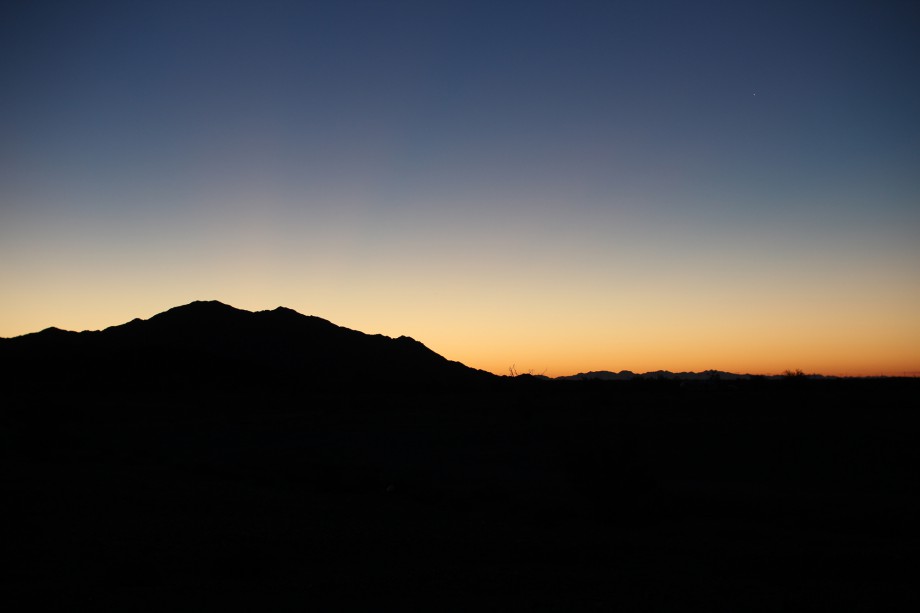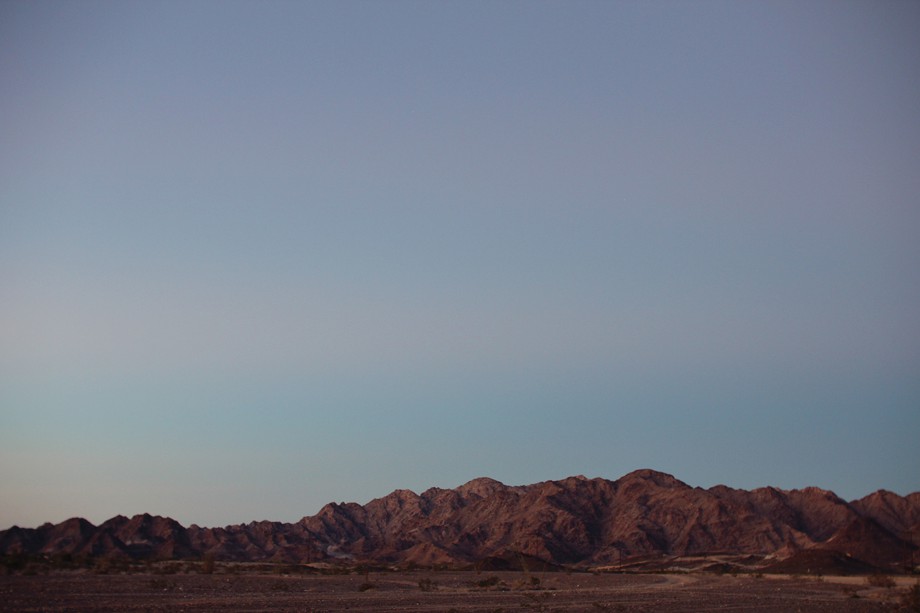 Other than the heat it's glorious to be back in nature, back in the desert. Just being able to leave the door open makes such a difference to living on the Walmart parking lot. Now is the time to make this new home our home and to generally just breathe. Part of us wants to head out, drive all the miles, see all the things, but we know we need this week or two to find our flow, catch up on work and maybe just be bored for a change. Though we still need to build the kids beds, I'm tired of feet in my kidneys, literally.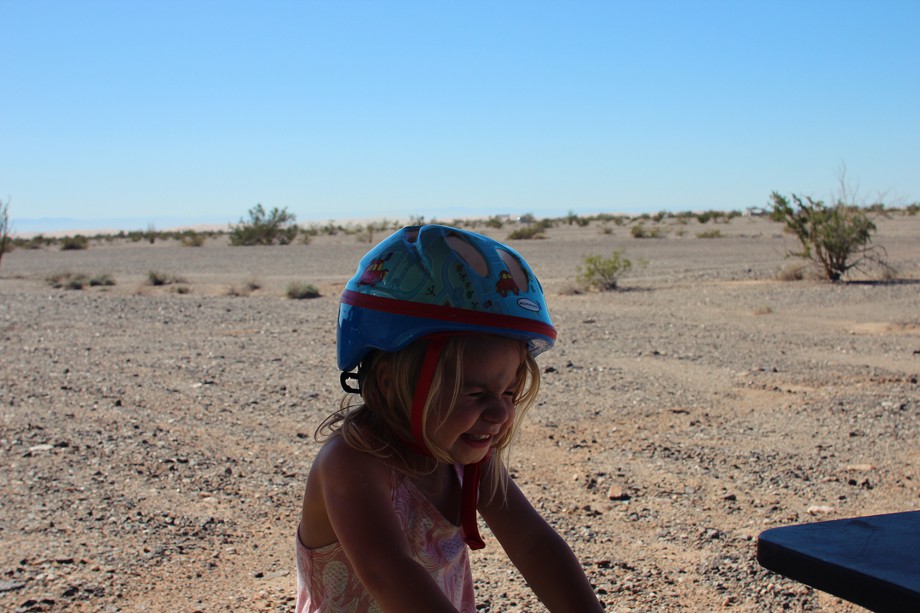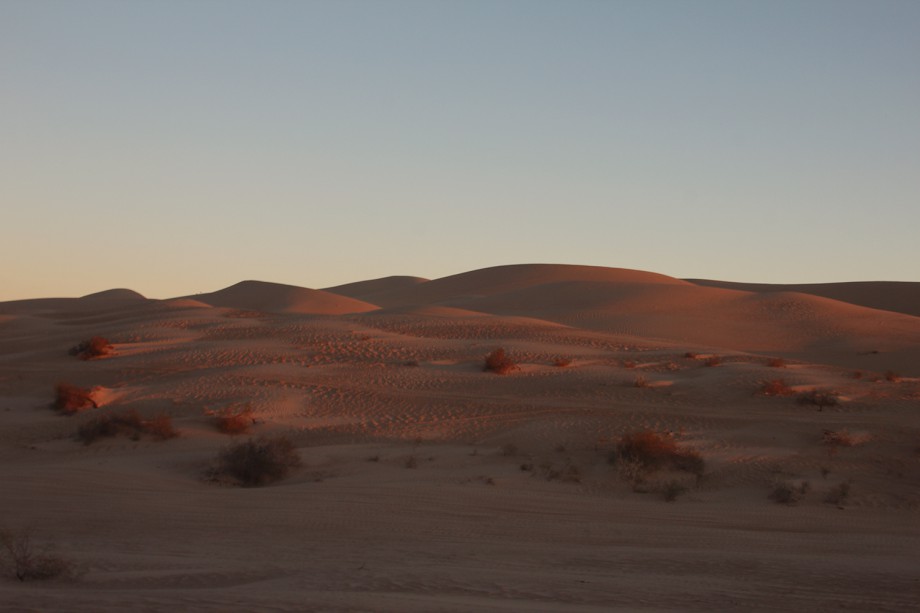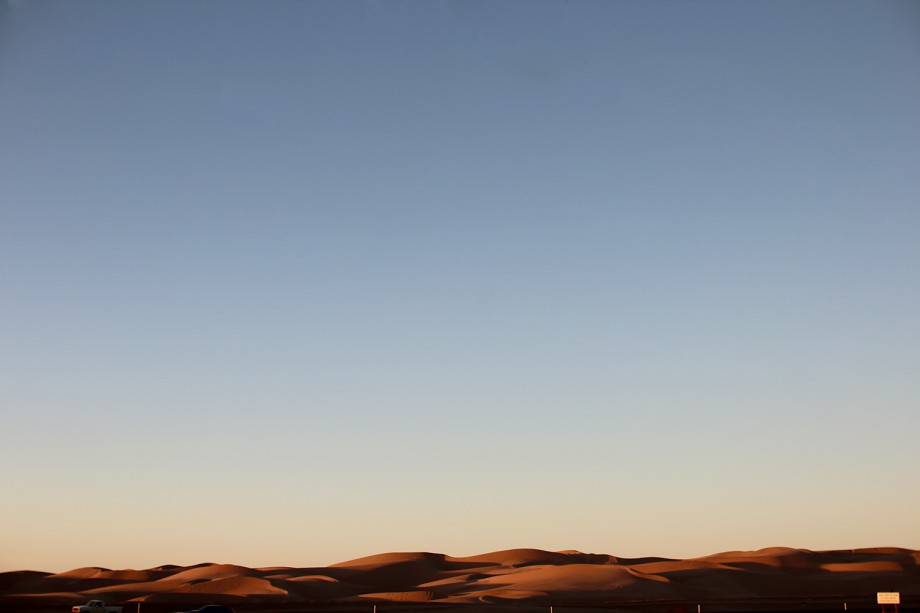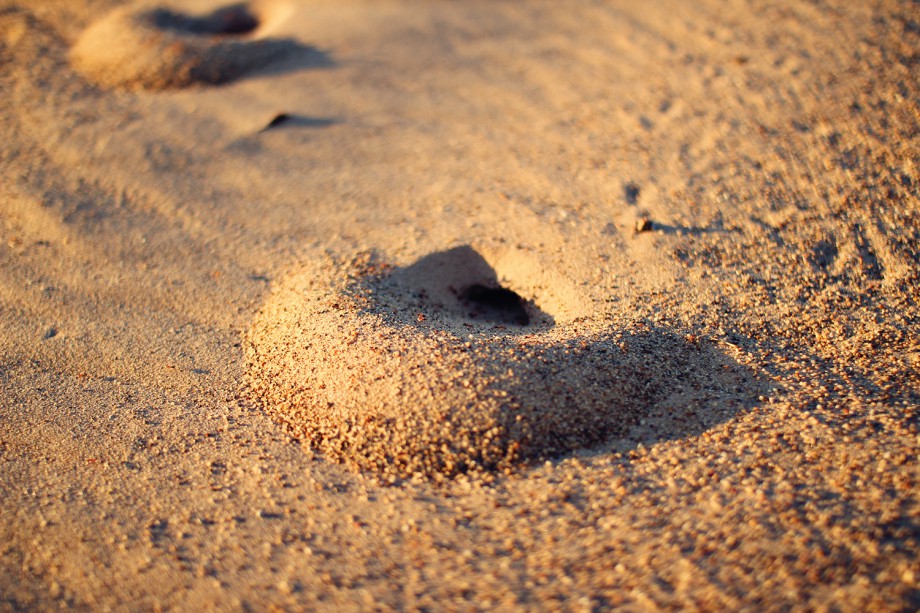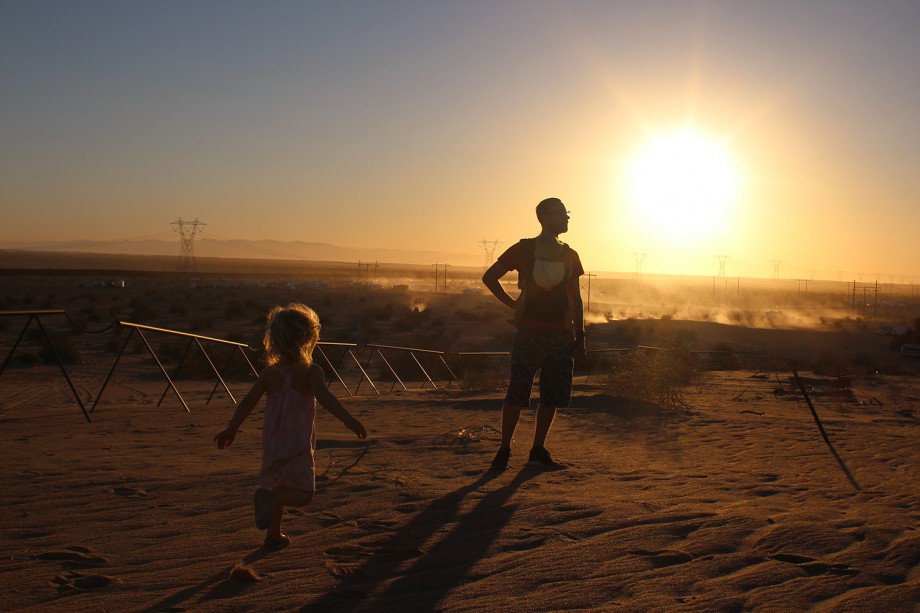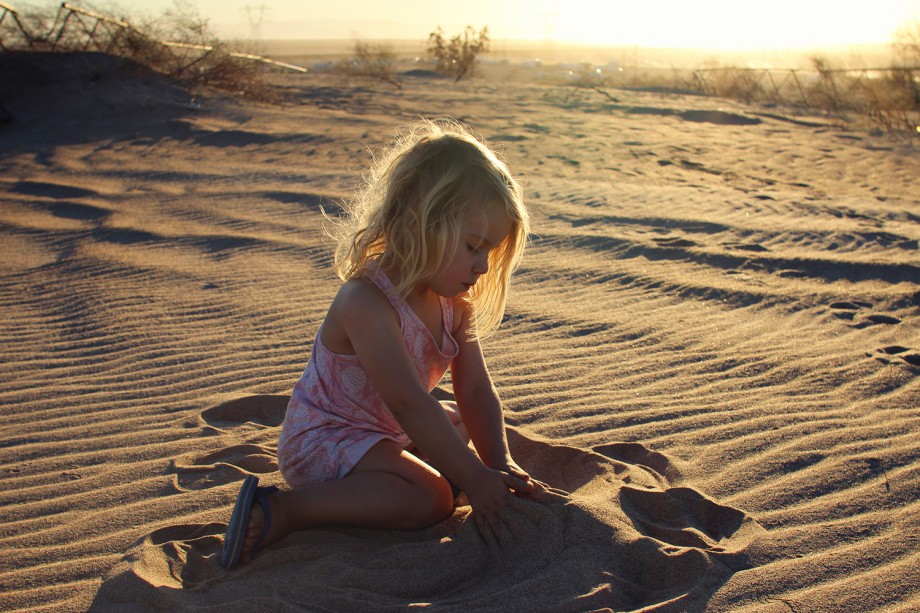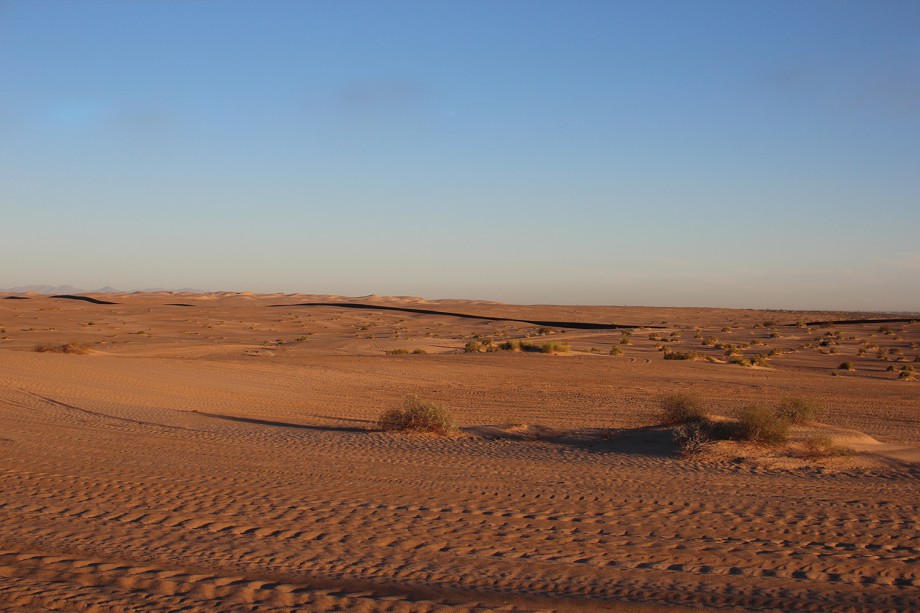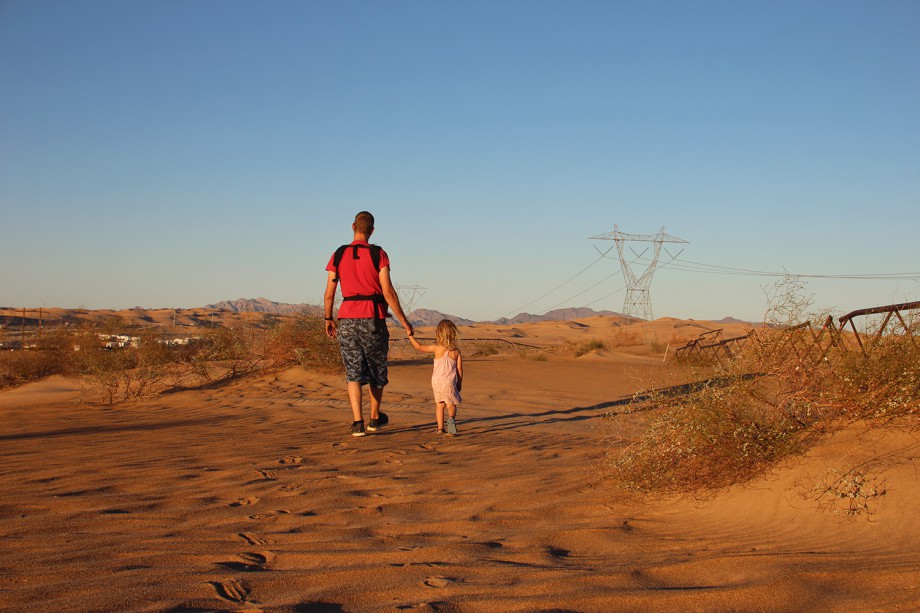 The good thing about our new setup: We can go exploring further than walking distance without strapping everything down and being scared of dirt streets and narrow driveways. I doubt we would've been able to visit the Imperial Sand Dunes the way we did with just a Class A. Especially since we missed our exit and almost got stuck in the sand. Again.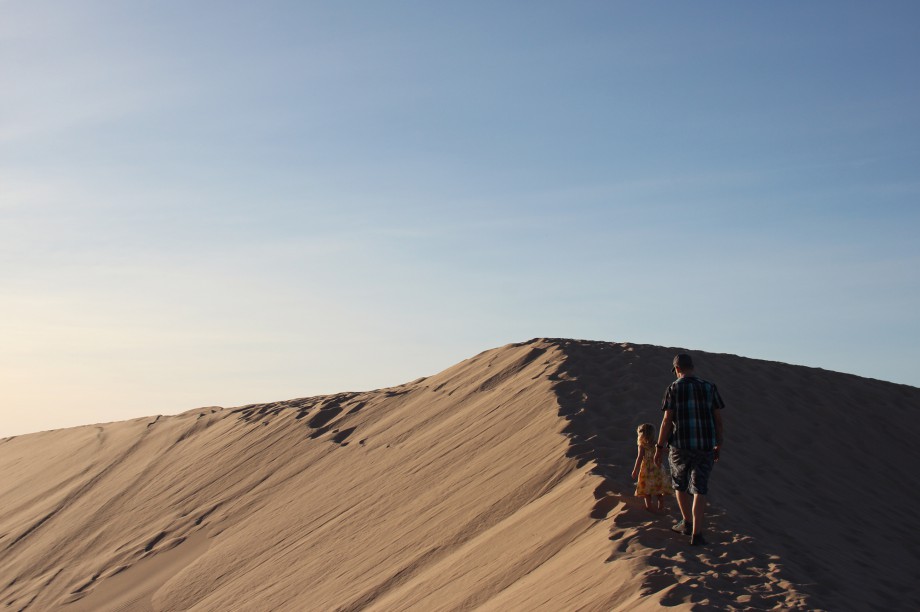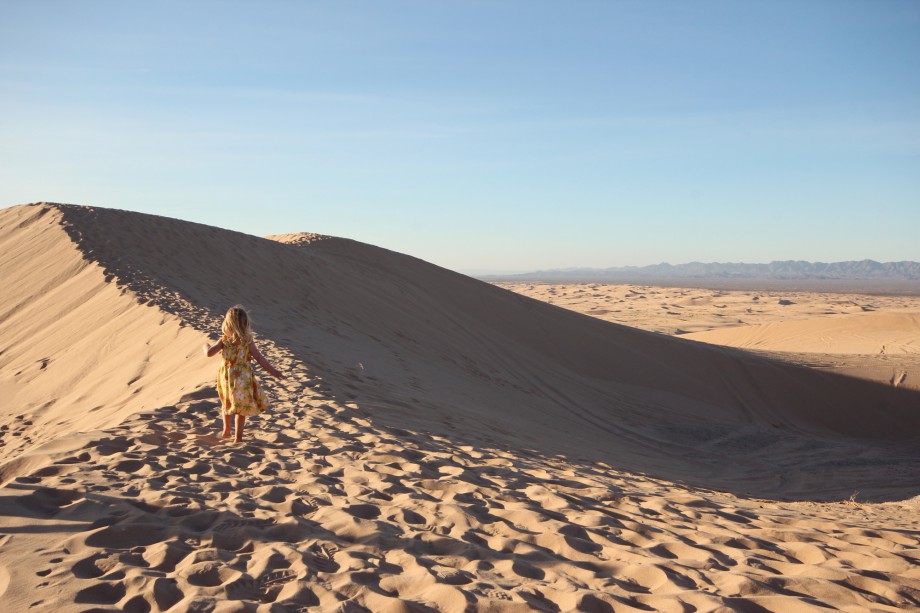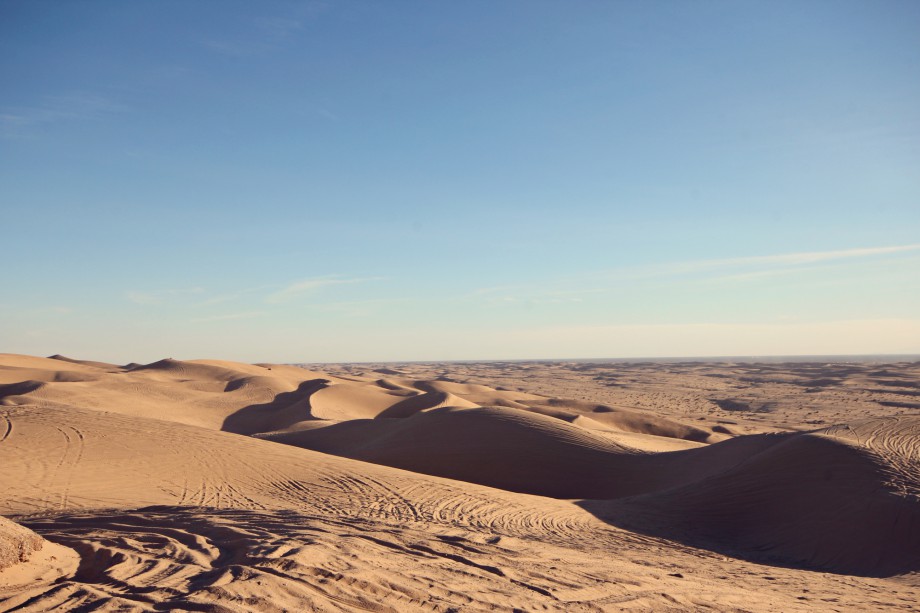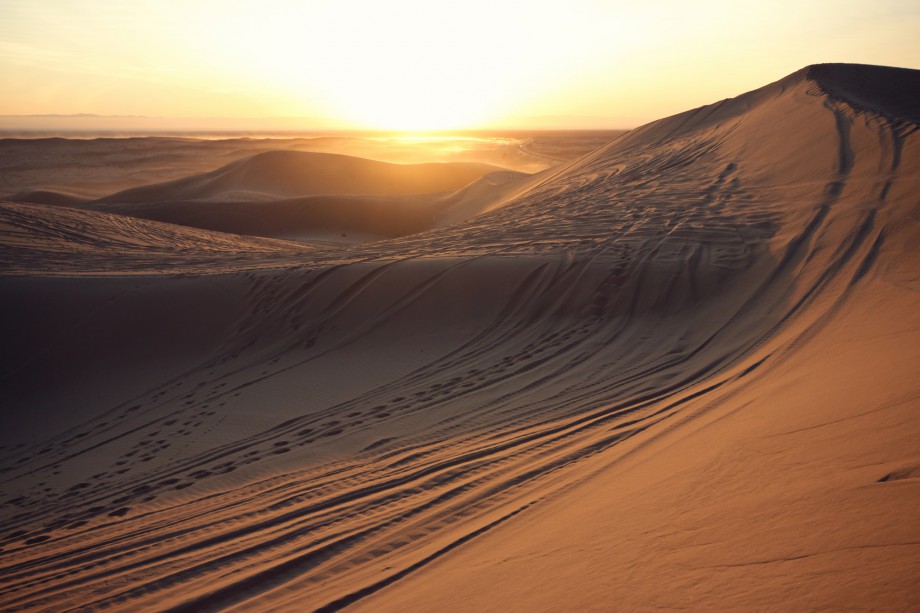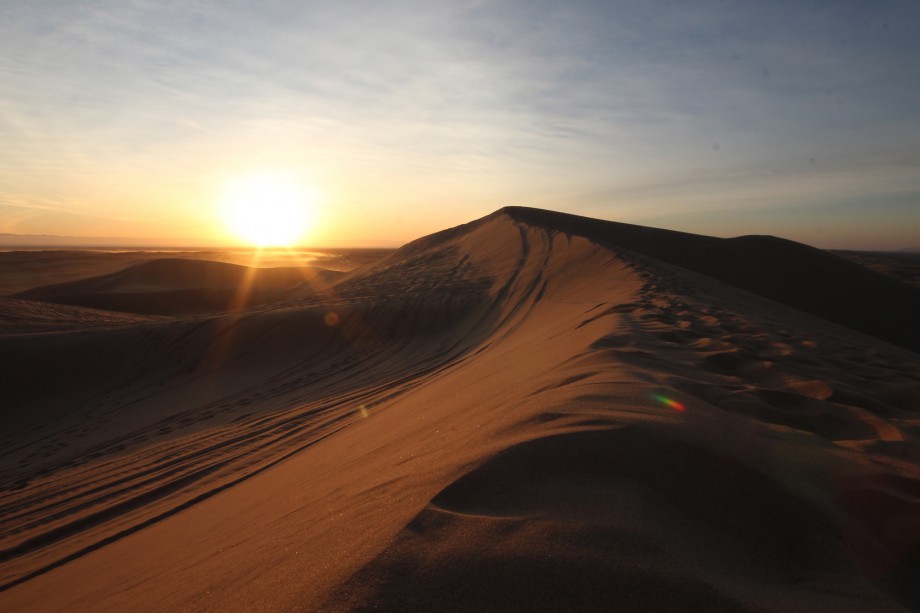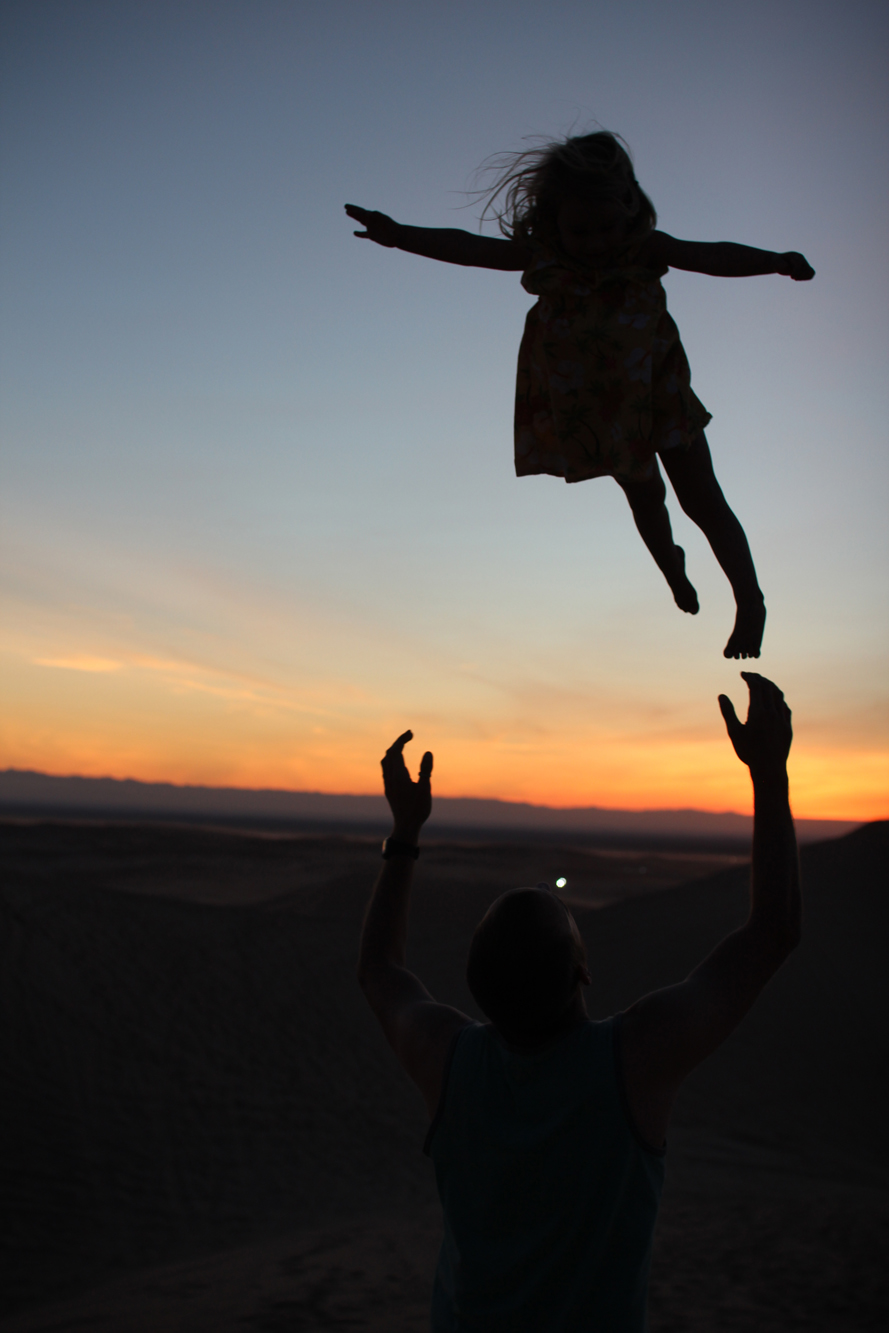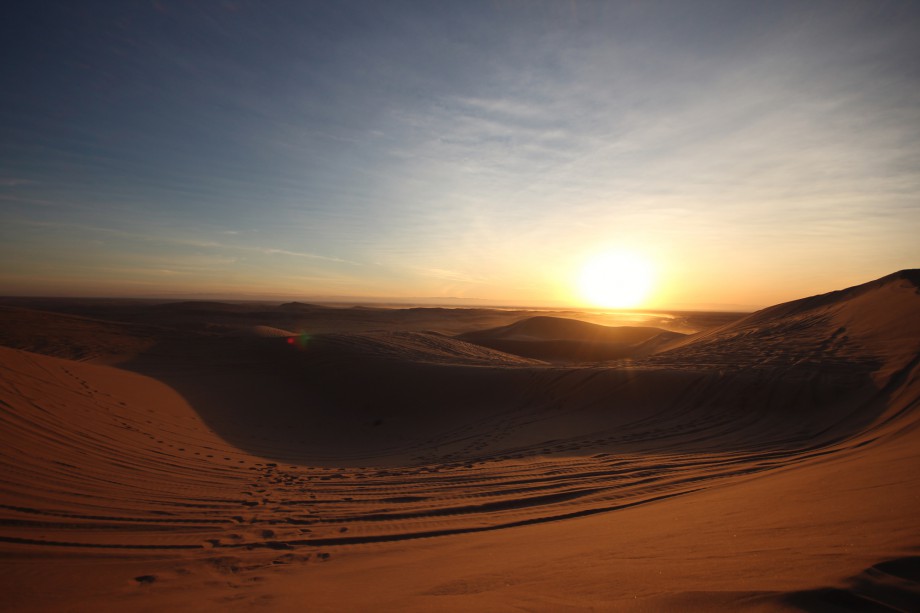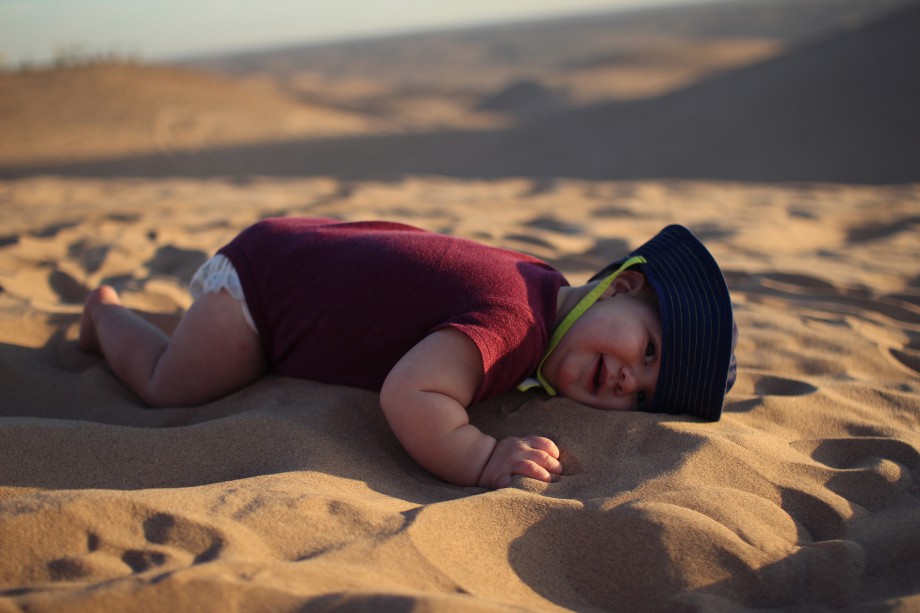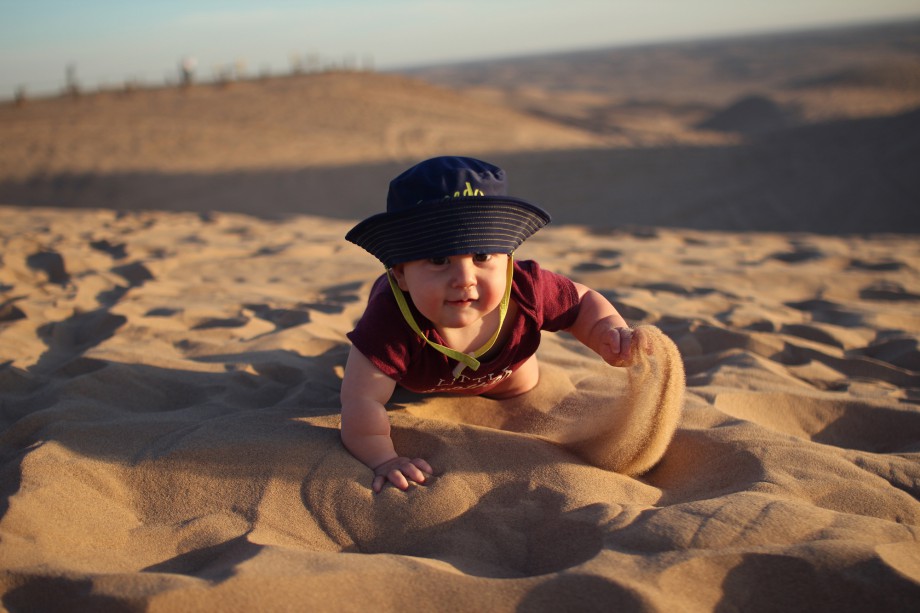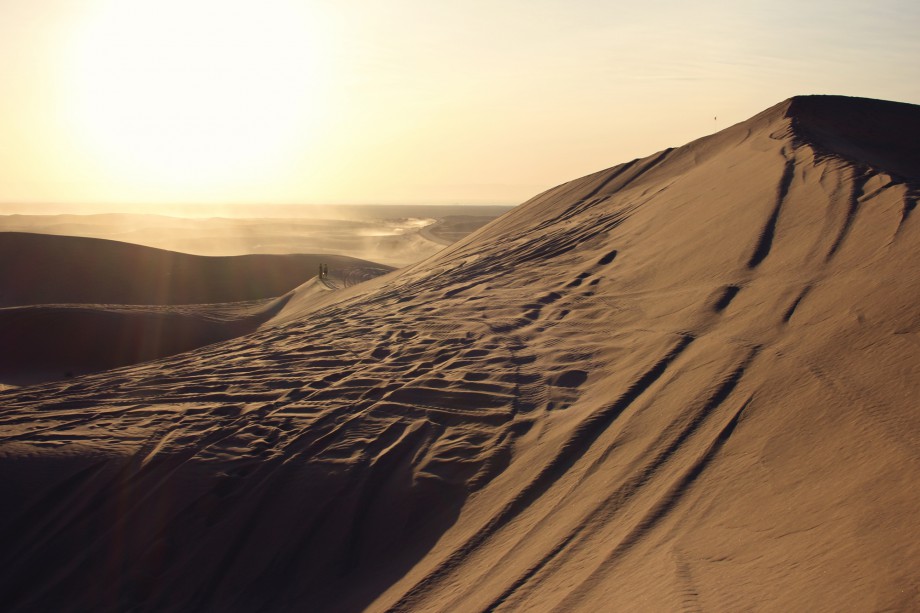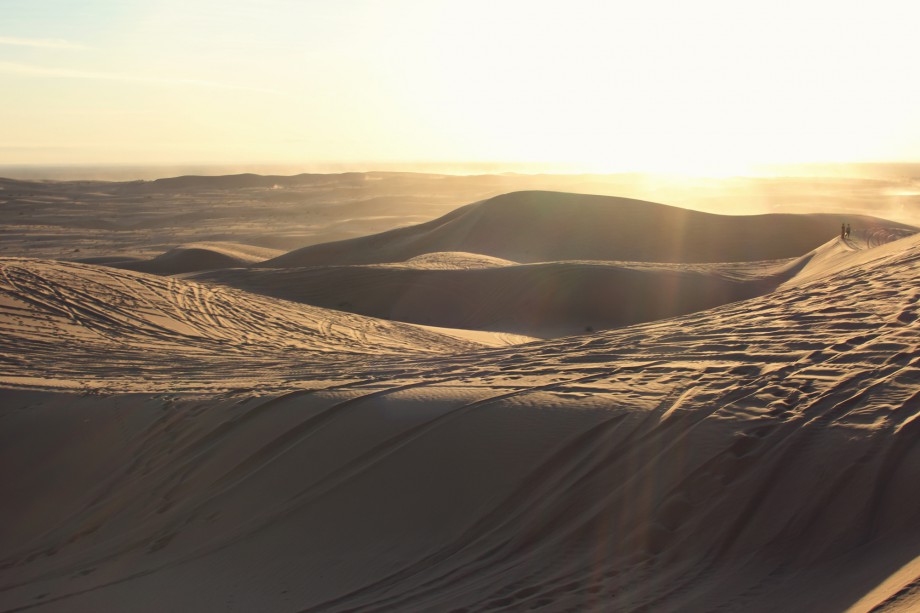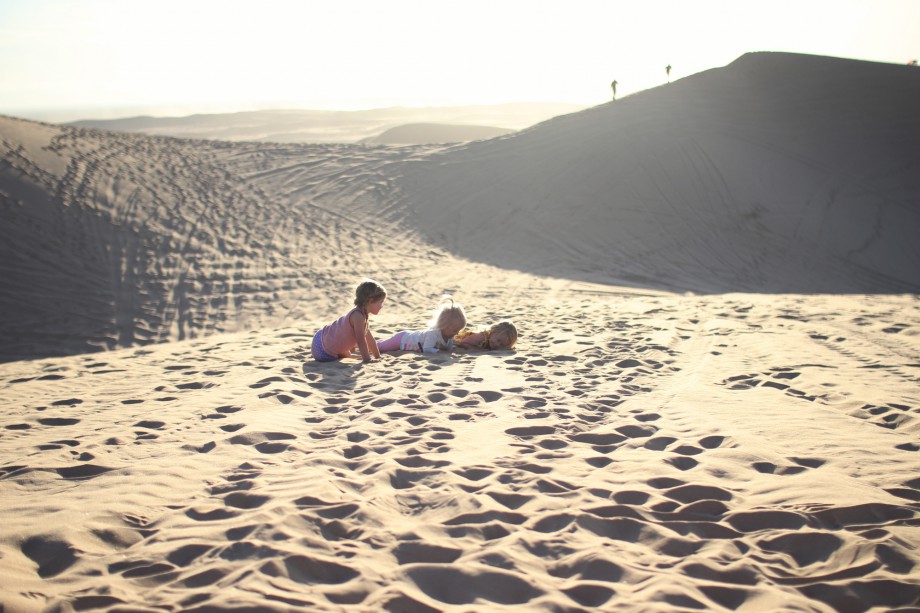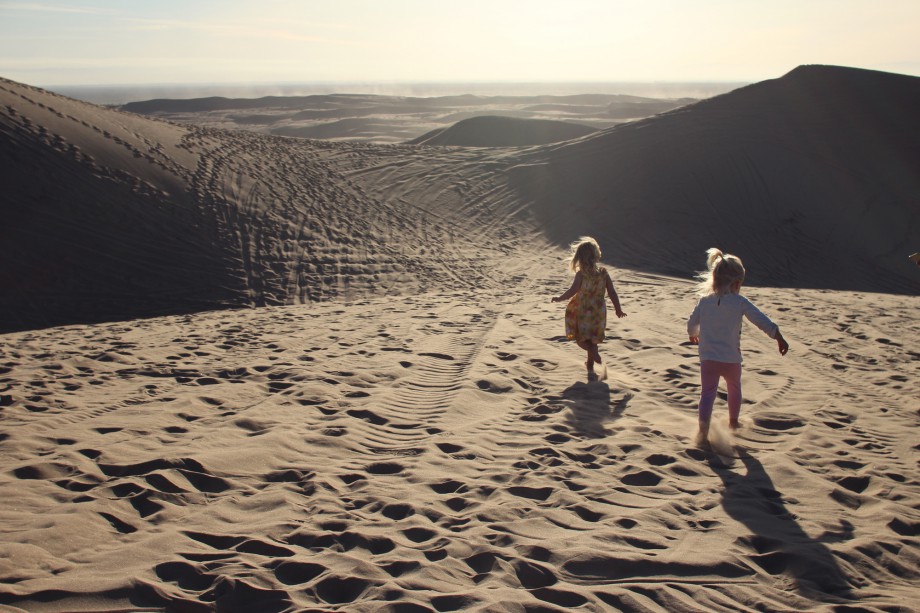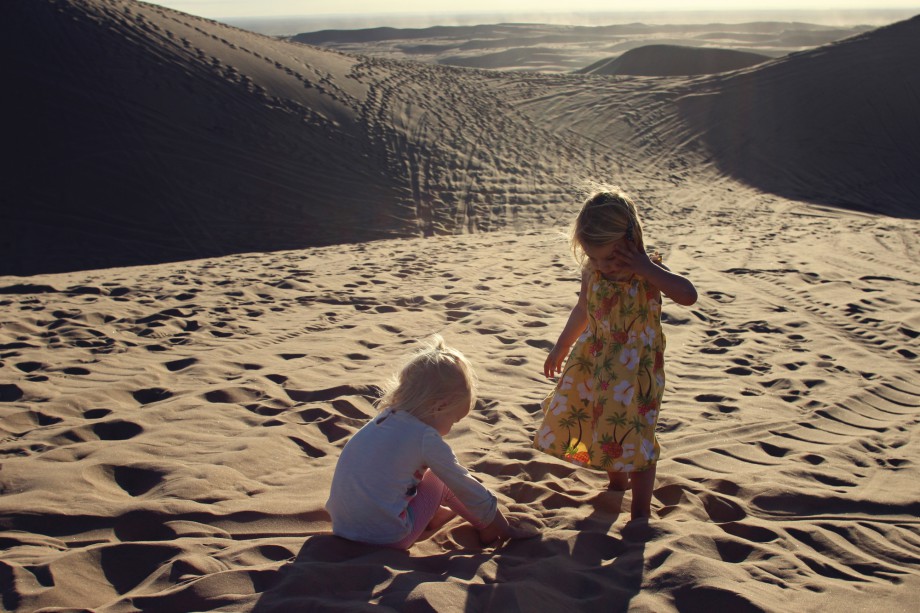 You can't really see it from the pictures, but the dunes are buzzing with OHV drivers. We were just 10 minutes from Glamis, an OHV mecca. It's a dangerous area, there were police-OHV forming a cycle for a medicopter landing place to have a driver airliftet to a hospital just as we left.