Having a motorhome is like having any other home: There are always ways to improve, no matter how much money you throw at it. Well, because it is like any other home. Maybe just a little smaller and on wheels.
The Floor
Oh well, the floor. There are just some days you shouldn't make any important decisions. Or maybe no decisions at all. And somehow you know that and you do it anyways.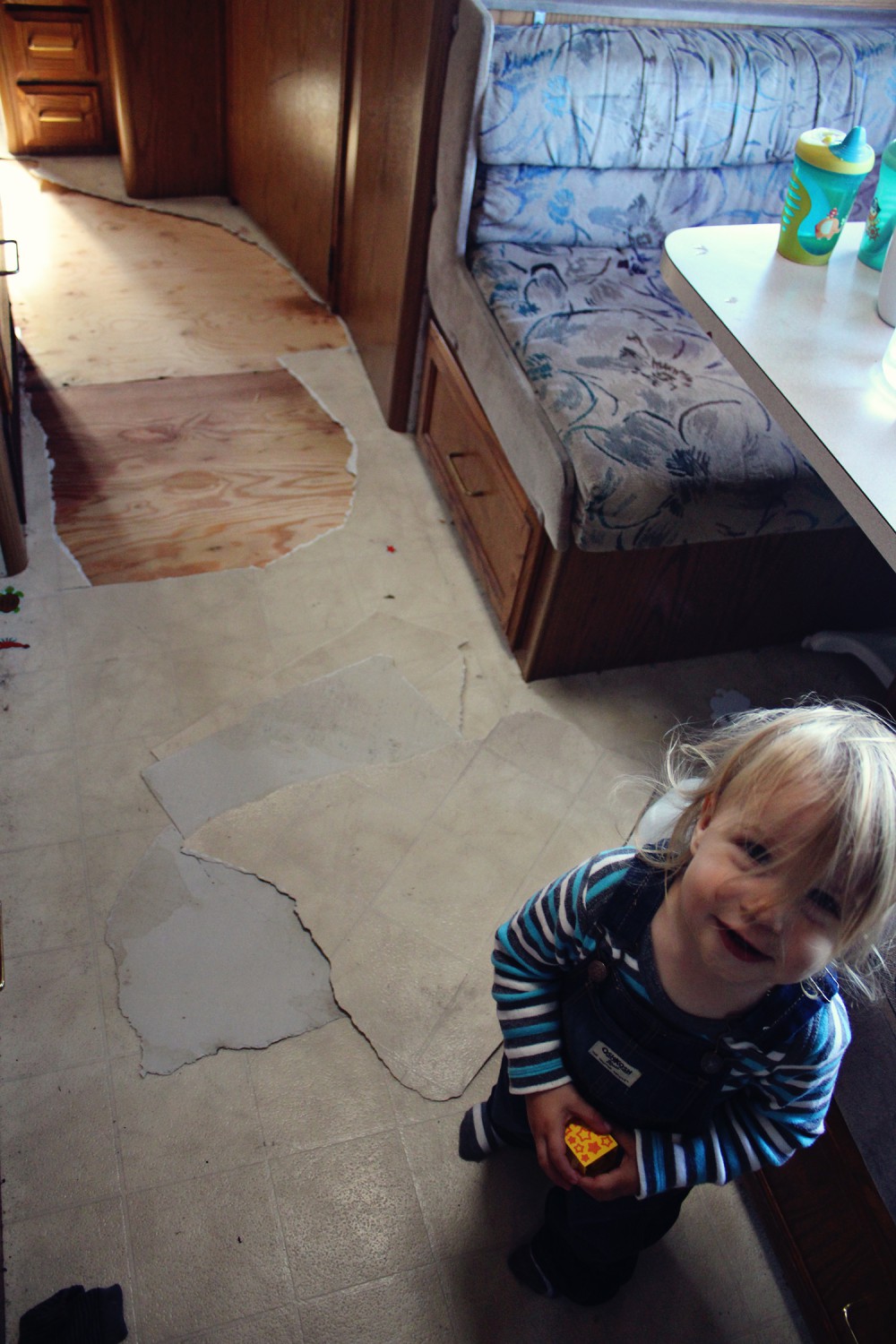 Anyways, we had this horrible PVC Flooring. 20 Years old, but still nothing you couldn't live with. I've seen worse. The problem: Two spongy areas at the fridge and the bathroom. You notive the wood giving in when you walk over it. Noticeable. We pushed it away successfully, until a certain person thought it would expand.  And certain other persons then became panicky, imagining rotting wood just below the PVC, wandering under the fridge with no way to stop the damage then. And then the day came. And we were sitting on the floor, cutting away the PVC to check on the damage. We could have done it the clever way, cutting away at the edges and just fold it up to check. Maybe we should have finished our coffee first. Well, 5 minutes later we were sitting there, 2 holes in the floor and perfect plywood underneath.
What should we do next? Either we could have acted like nothing ever happened, or we could have had the borderline brilliant idea to cut a hole in the plywood. Everything perfect there as well. Apparently, Bounder do sometimes have weak spots in exactly those areas. Maybe we should've asked google first. Didn't help us now. The wholes had to be fixed again.
The problem was: When we're putting new flooring in it would be idiotic to leave the ugly, dog-hair-saturated carpet in there. Especially, since it isn't really much more work anyways. And so this one morning with not enough coffee turned in two weeks of renovation and now we have pvc tiles (I vetoed the non-sticky once since the RV is moving all the time. I was overruled. I was right). When we grow up we'll finish the cabinets in white, so we don't have the wood all over. Until then we'll deal with white joints on wood. And what happened to the hole in the plywood? We put at steelboard over it.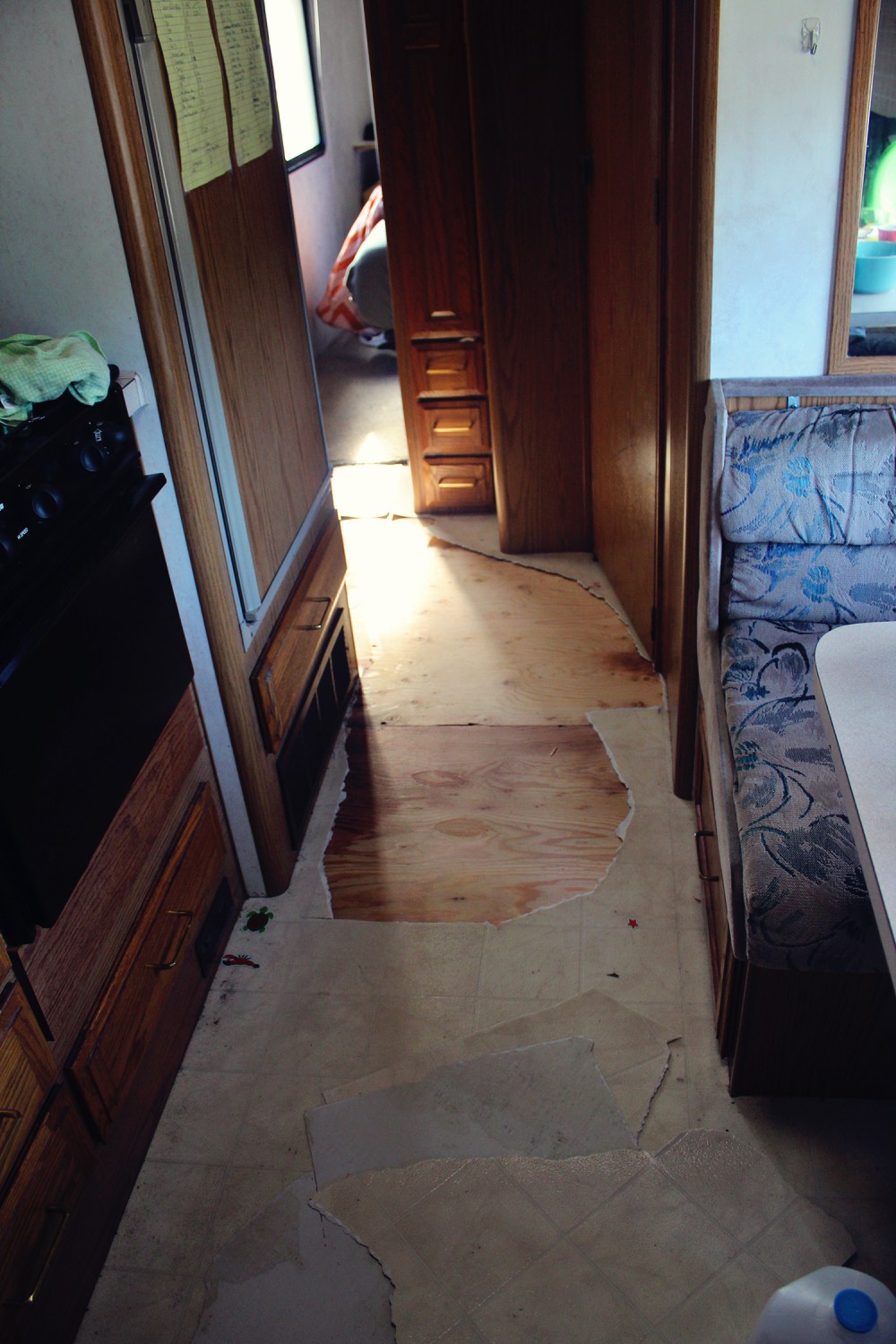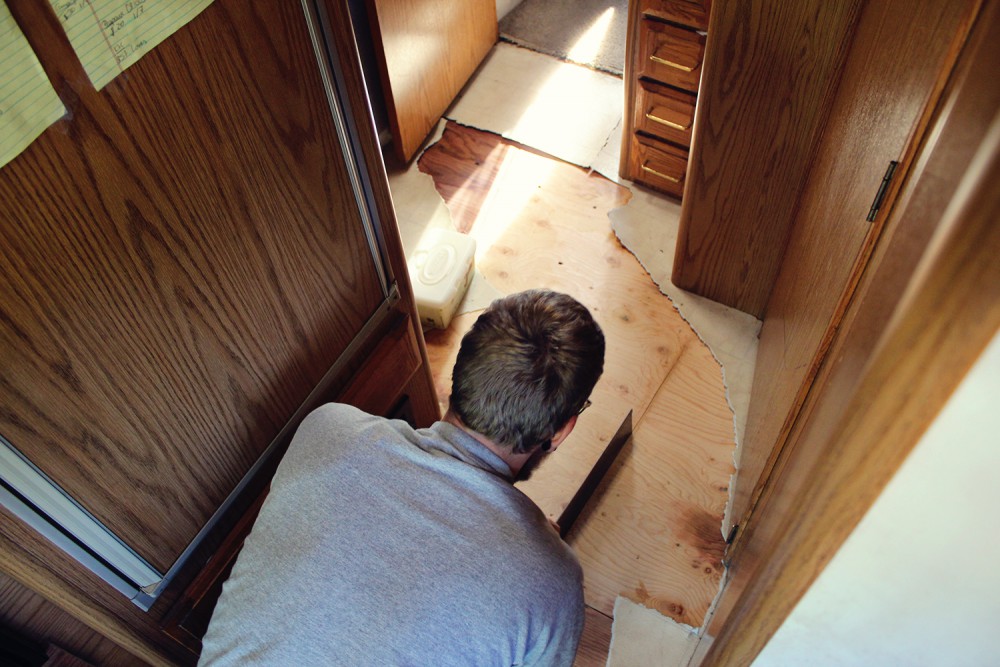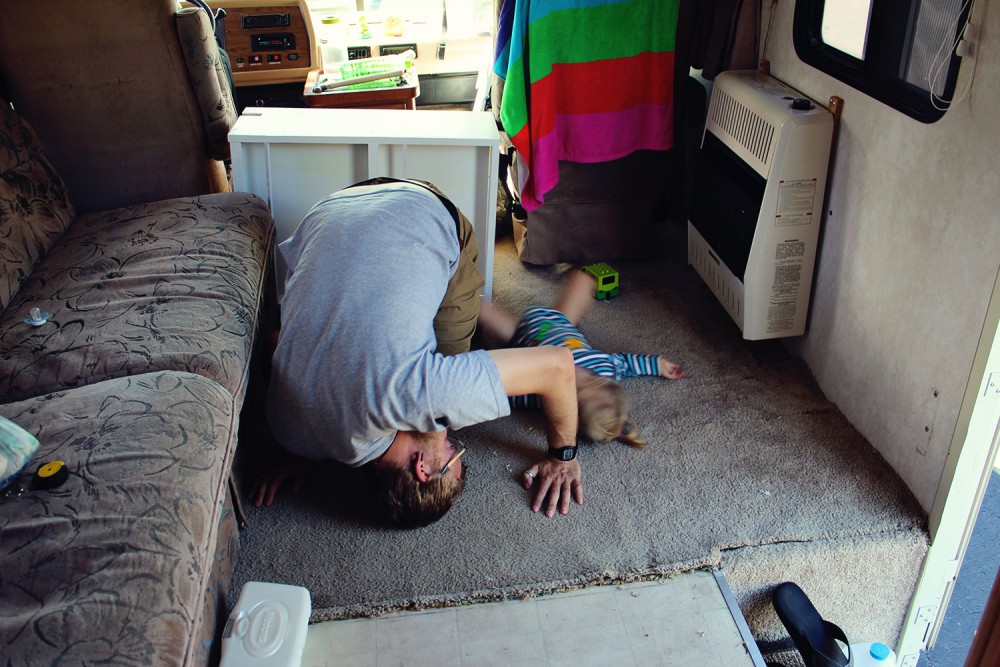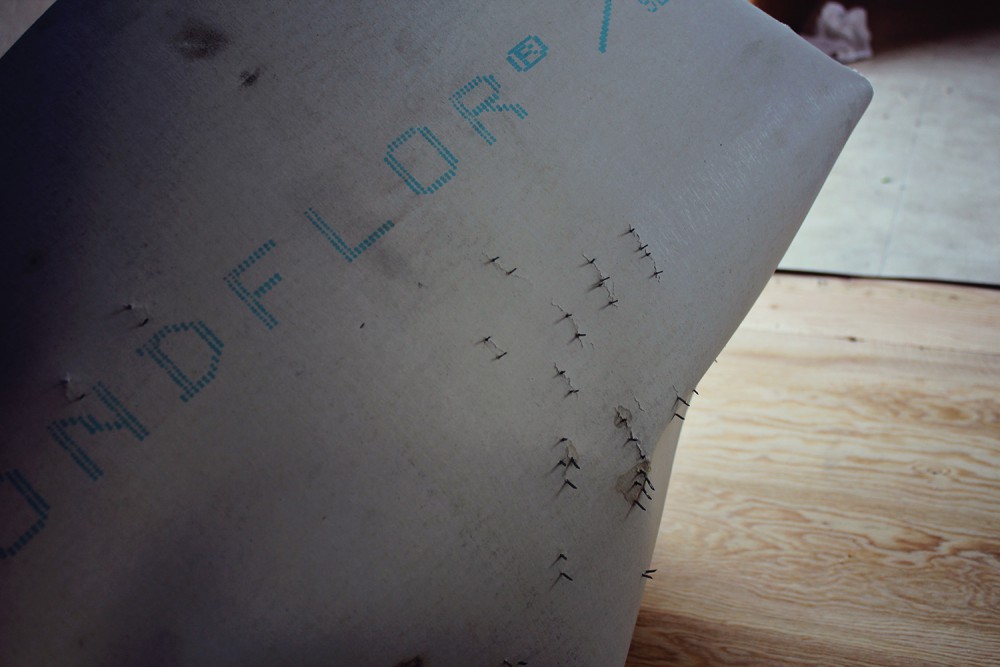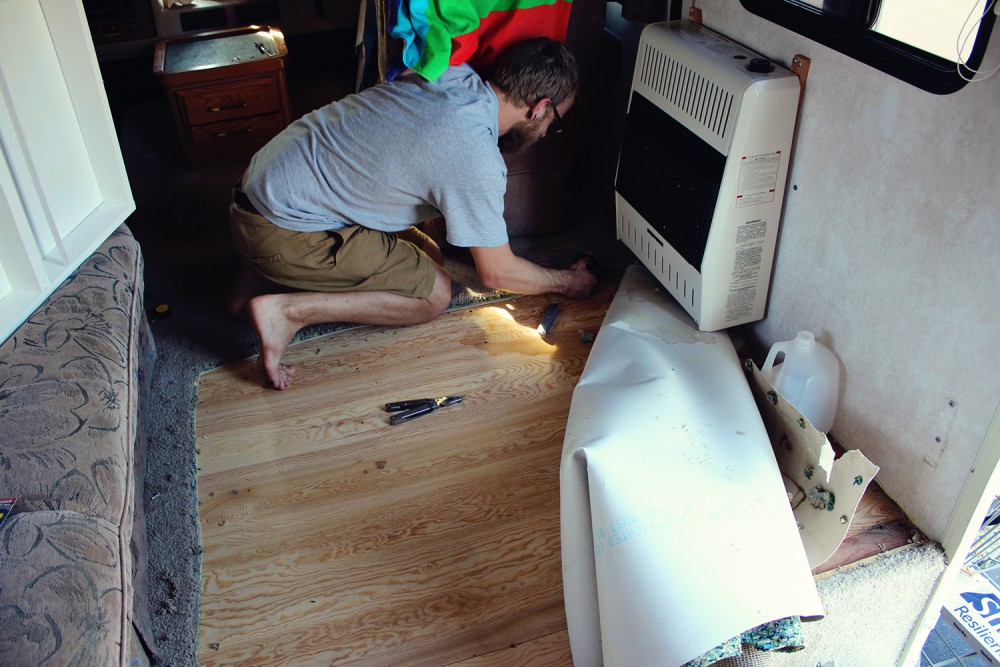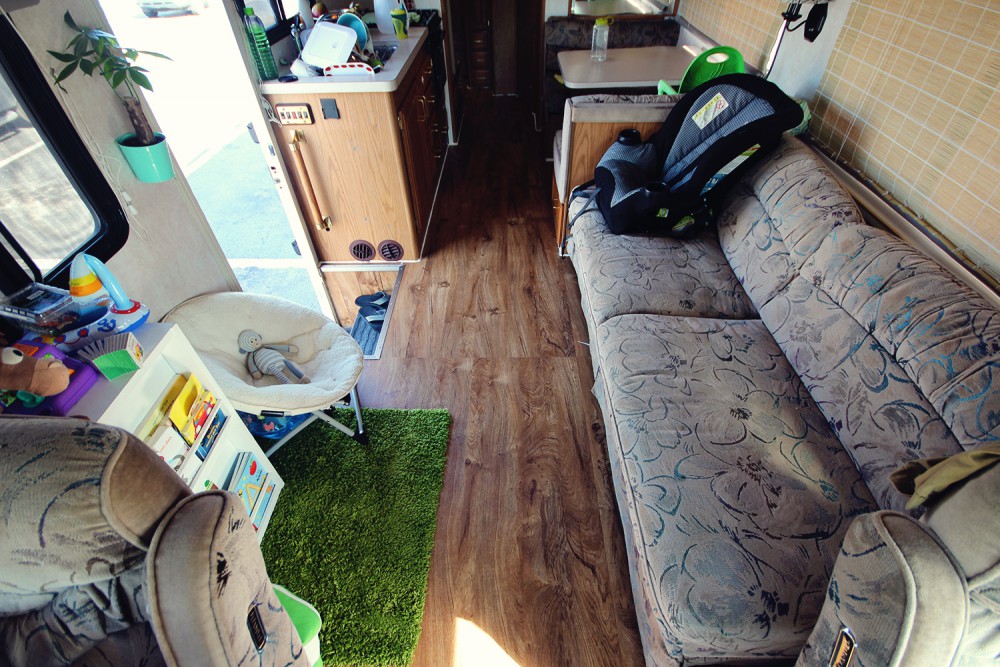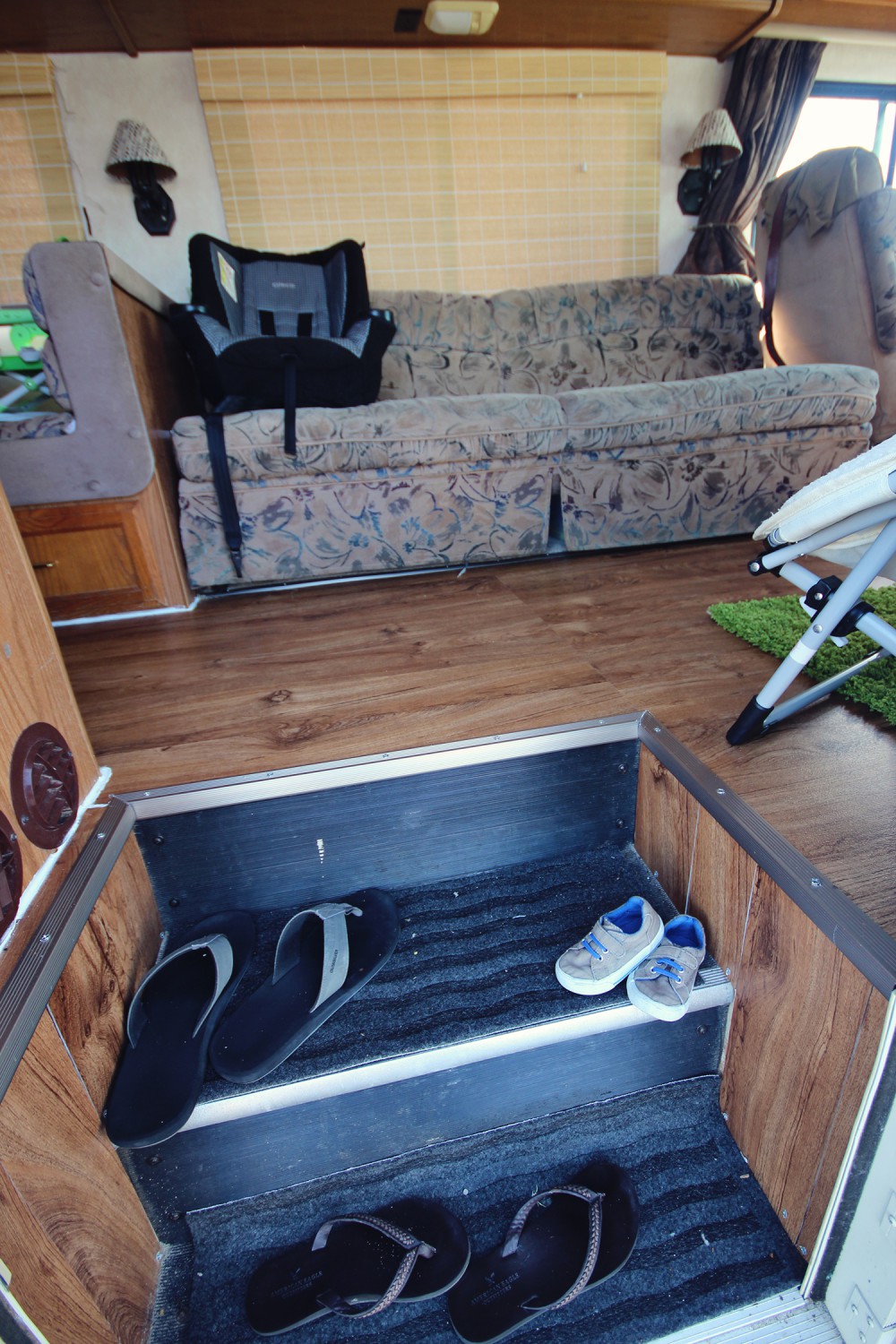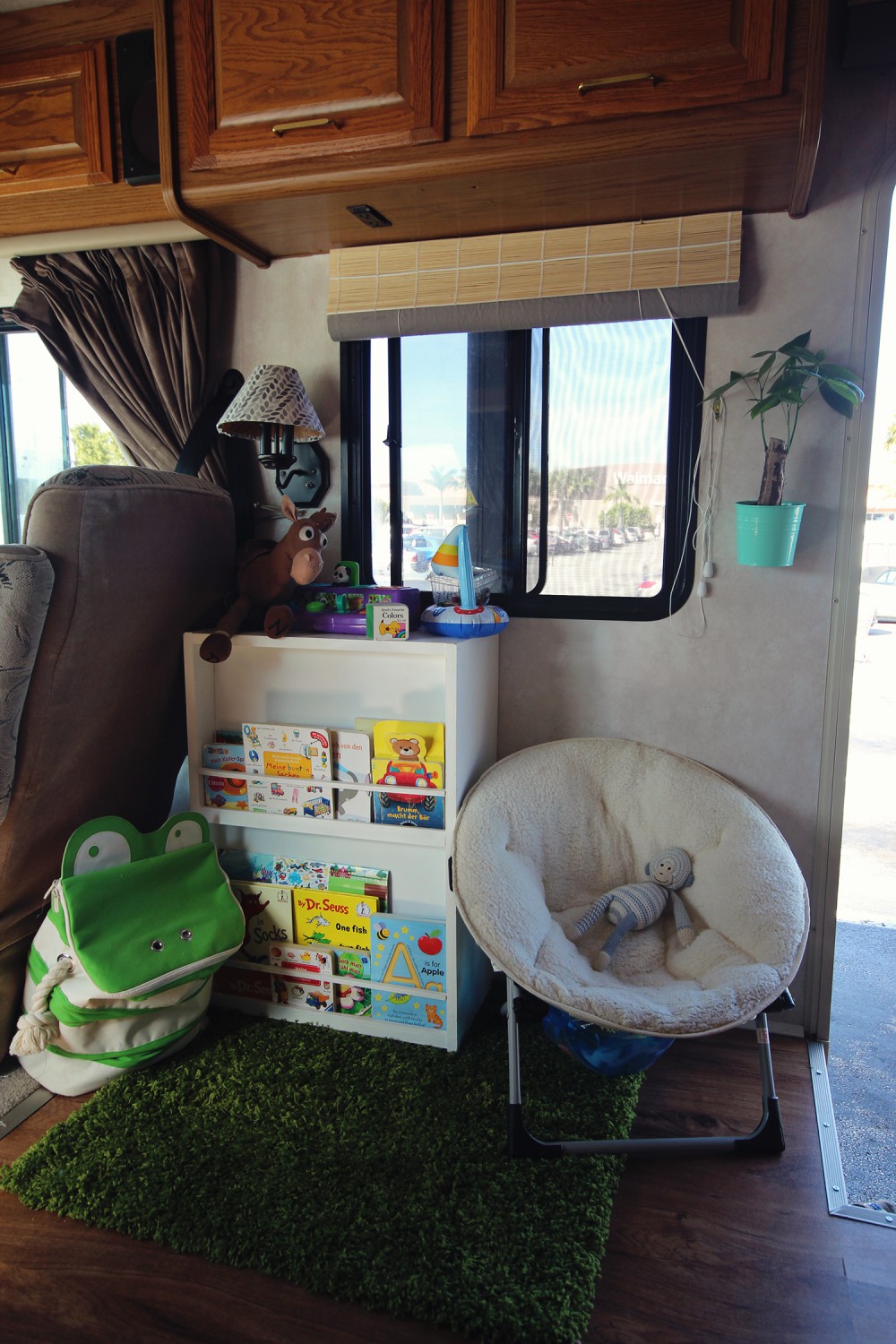 The Toddler Bed
The bed for the little one is finished at last. Took long enough and was only hanging on getting the right foam mattress. Since you can't really cut spring mattresses. But thanks to IKEA we now have the perfect mattress and the bed and/or reading nook is finished. Now we only need someone to sleep in it. I would.