Why we love our tiny wood stove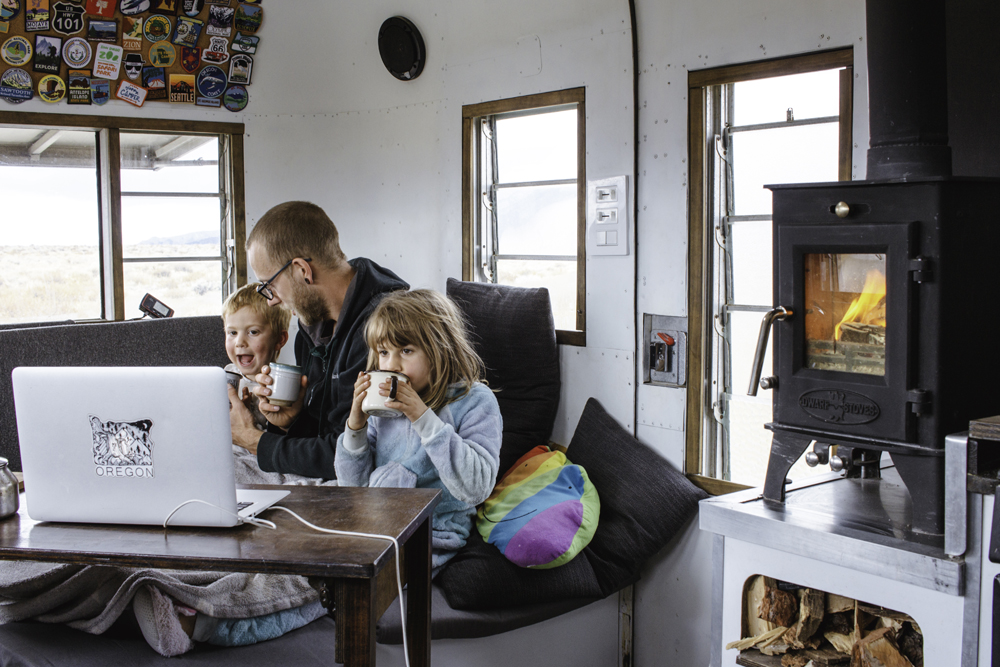 First of all: look at this beauty. What is not to love about a classic cast iron tiny wood stove? But we'll, it ain't about the look obviously, looks won't keep us warm in 2 degree F weather.
So how are we faring with that tiny wood stove about a year in and several weeks of subfreezing temperatures? It's awesome!
There is no denying that when it does get cold cold, we have to restock it at night. But with our sleep schedules having about 4 hours before the last one goes to bed and the first one getting up, this is rarely an issue. Well, ok, it is hard to get up in the morning when it is cold, but it only takes about 20 to 30 minutes to get the trailer from around 45 to cozy 65. About the time it takes me to make coffee and scroll Instagram under the covers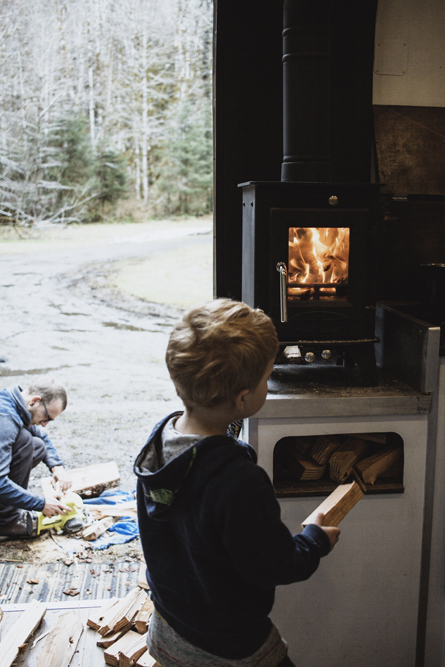 I love that we no longer have to deal with all the issues that come with electric heat or a furnace. Apart from resources, the worst part about these two heating methods is the condensation. Propane heat produces water, and in a small space you notice a humidity real quick. Or you don't and then you notice the mold, or the icicles on the walls (yes, we've been here. It's a funny story now. It wasn't fun back then)
While electric heat doesn't increase humidity, it doesn't necessarily help with decreasing it. And there will be lots of humidity when you have five living, breathing beings in a small tin can and won't open a window or door, because, well, it's freaking cold outside.
We had both a furnace and electric heaters, and neither of them we really ran at night, so the wood stove is actually an improvement for our indoor temperatures while we sleep. It's a very subjective thing, but I don't trust the electric heaters. I don't want them running at night or when we're gone because I won't be shaking the feeling that the house will catch on fire. It subjective, I know. But hell, they're sketchy.
The furnace is incredible loud and woke up us or the kids every time it kicked on. Also if you have it set at a certain temperature it will burn through propane like a pregnant lady through a ice cream buffet (not a pregnant lady. This lady in her previous pregnancy. Not shaming anyone else here).
What brings us to resources. Running the furnace will burn both your batteries and propane like it's nothing. Either you have to run the generator pretty much constantly to top up your batteries (because no matter how much solar you have, those winter days are short, and often overcast), or you're plugged in. And where's the fun in that.
While electric heaters don't use propane, I have yet to meet a single person who can run them on battery power for longer, especially on solar. Well, you an always plug in, but electricity doesn't come for free either and we ain't really fans of campground situations.
With the wood stove we don't have any of those problems. It actively reduces humidity inside, to a point where we have wet, frozen ski pants and shoes drying up inside within a day (double win!). If you know what you're doing (as in: use those egg cartons as a fire starter, they are the best) you can get the trailer up to temperature pretty much as fast as any other heating source. Without the noise.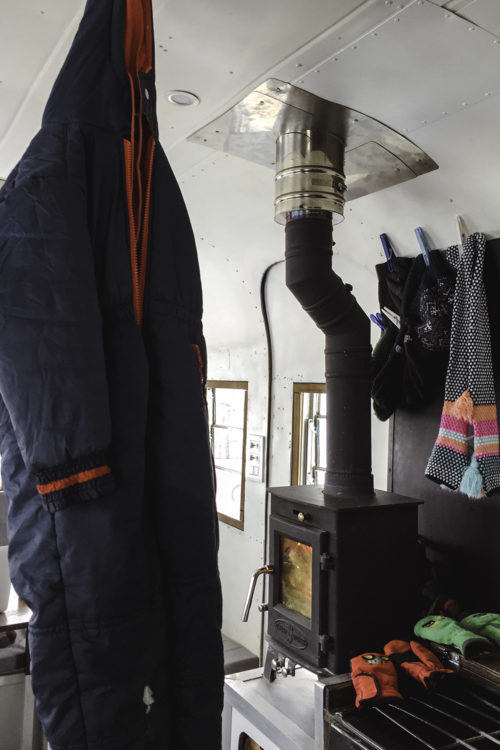 We have the Dwarf 3kw, the smallest in the Dwarf series and absolutely sufficient for our barely 160sqft. Tiny Wood Stove has a stove sizing calculator to help with the decision on which size stove to get, and I'm glad we didn't size up (for both size and heat output).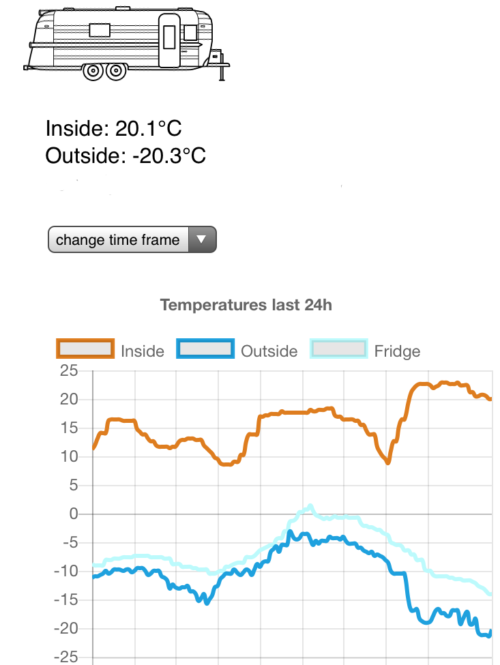 We do yet have to pay for wood. We generally scout national forest roads (after checking the restrictions on firewood), and pick up parts of downed trees and smaller bits and pieces.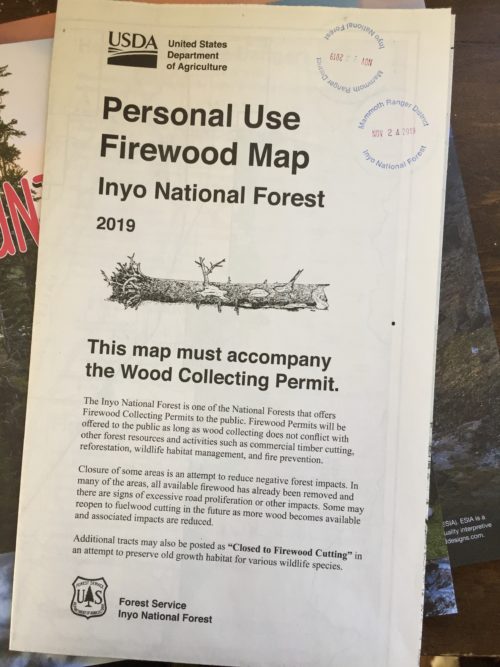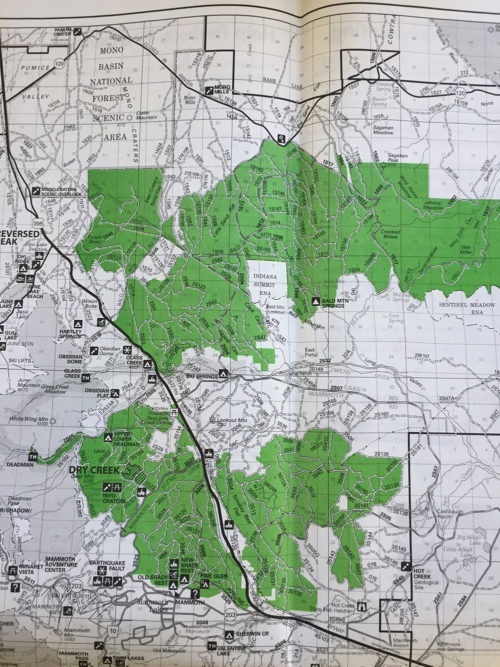 We have a smaller 12 gallon IKEA bag inside that will last us about 24 hours of running the stove, plus a couple bigger 20 gallon IKEA bags in the car with precut wood (best case scenario, most probably it's not cut up yet). I'm not sure if we have a system figured out or if we just got extremely lucky, but we yet have to run out of wood, even in the desert we have come across enough resources to stay comfortable warm.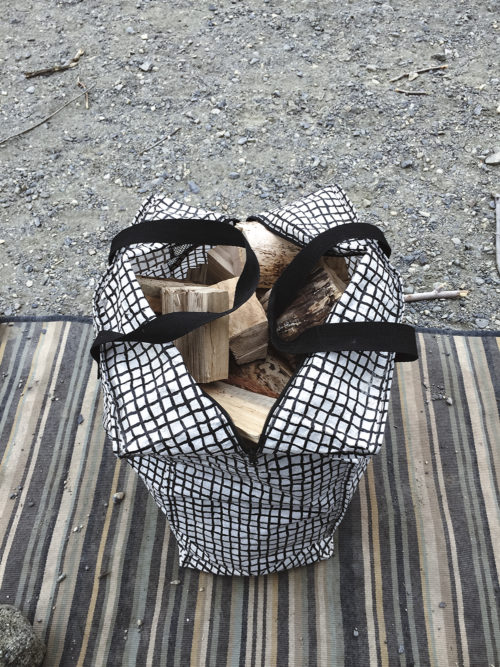 We also bought a couple of compressed wood logs (without additives, which will form a lot of creosote, and are generally not really the best choice for tiny stoves) that have been working great for keeping the heat going at night. However, this was mainly for the nights that the temperatures hit 0 degrees Fahrenheit. For milder conditions regular wood works fine.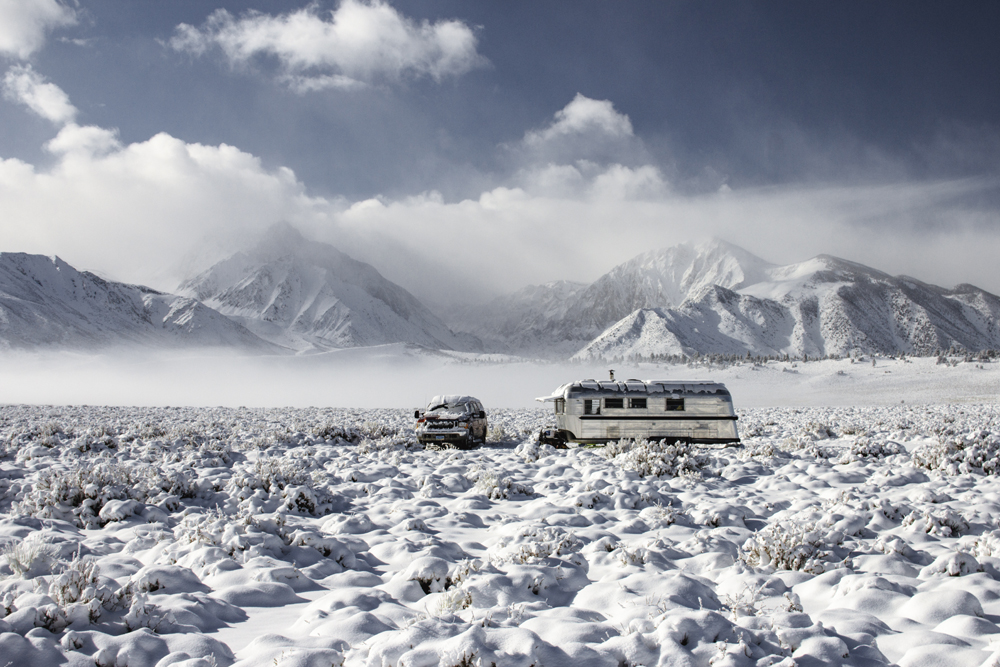 One more thing that's been important for me, based on the facts that shit breaks, and it always breaks when you need it most. We had a furnace break on us in the middle of the snow storm, and then catapult a knife in Marcels face when it started woking again. We had electric heaters stop working far away from civilization, and friends with a broken diesel heater just before subfreezing temps. And fixing those wasn't a quick undertaking. It was either impossible (or for us and with youtube videos and online research). We had to abandon the heater and change plans.
Wood Stoves are straightforward. There isn't much that can break (the worst case scenario is the glass, and that you can order online ). There aren't any electric circuits that may react to the current earth rotations (looking at you stupid fan), there are no fuel lines that may break or clog up or do whatever they do because you never figured it out. Not feet of cables and hoses and shit you need to pull out of hidden compartments. It's an oven. You put wood in, some egg carton and set it on fire. Simple as pie.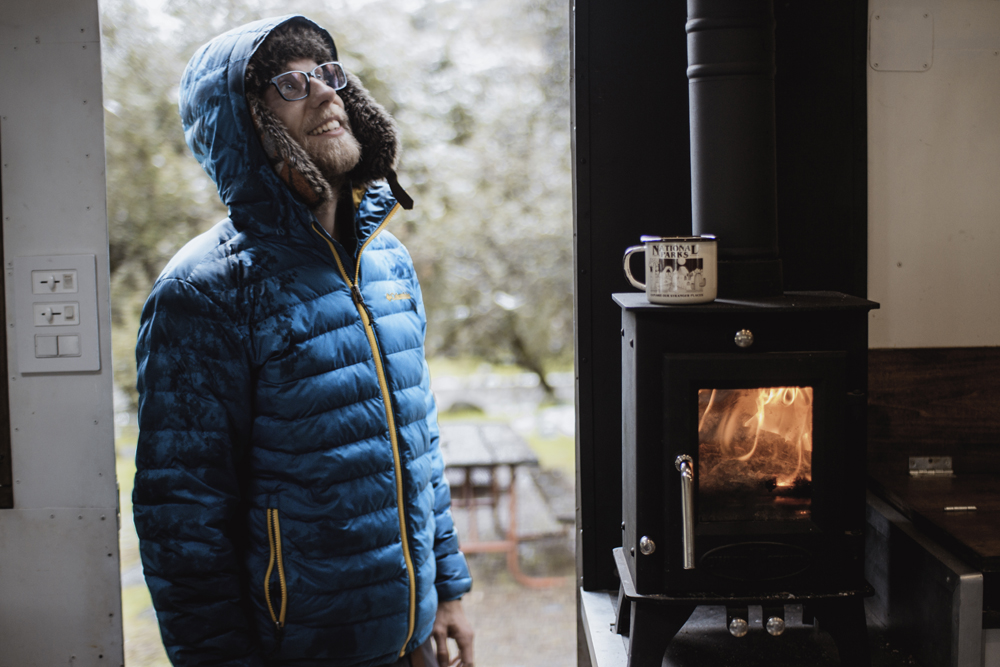 No heating source comes without disadvantages. Even with reheating at night and scouting wood, heating with a wood stove is the best heating method we've tried so far. After a winter in northern Idaho with an electric heater (plugged in), and a desert winter with propane heat, the winter with the wood stove has been the most comfortable yet. We've stayed through snow storms and sub-zero (F) temperatures, and we were comfy.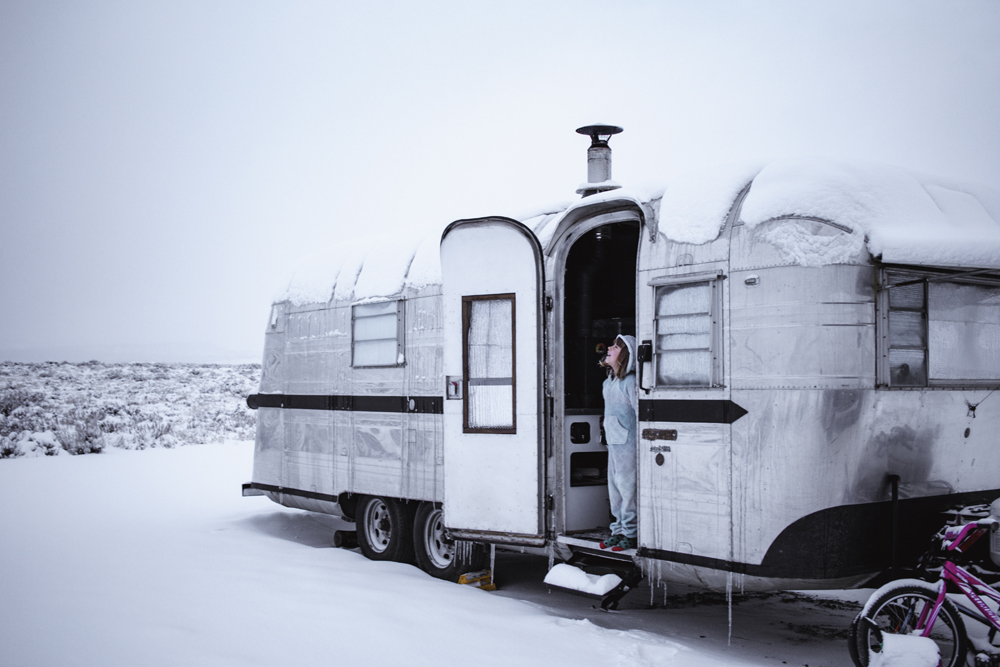 In full disclosure: One of us really, really loves cutting wood. Above any other chores. It would be a lot harder if that wouldn't be the case. But then we'd still have the compressed logs, which we found for $9 a case in California. So they're probably way cheaper anywhere else.
Oh, but remember: You can't bring firewood across state lines into California. If you travel there you have to locally source the wood after arriving.
Some links may be affiliate links. We may get paid if you buy something after clicking one of these. There will be no additional costs for you, but maybe some fancy ice cream in our future.